Editorial: No excuse
Hang on for a minute...we're trying to find some more stories you might like.
Since allegations of sexual assault and rape against Harvey Weinstein have come to light, more and more famous and considerably powerful men have been accused as well.
Weinstein alone has more than 40 accusers CNN reports. House of Cards star, Kevin Spacey has also been accused of sexually assaulting a minor at an adult party. What has been even more shocking is the statements from these two men and what it says about how we view sexual assault.
Weinstein issued a statement that said, "I appreciate the way that I've behaved with colleagues in the past has caused a lot of pain, and I sincerely apologize for it." Spacey responded to allegations with a statement that read, "But if I did behave then as he describes, I owe him the sincerest apology for what would have been deeply inappropriate drunken behavior, and I am sorry for the feelings he describes having carried with him all these years."
What do these statement say to victims of sexual assault and what can we do to begin to create change?
I will only admit I am wrong when I am caught.
Our response: Create a space where victims feel comfortable telling their story. Do not blame the victim for something that was not their fault. Do not stereotype victims – Weinstein's accusers were women and Spacey's was a man.
There is an excuse for sexual assault.
Our response: There is absolutely no excuse for this behavior not drunkenness, not sexuality, and not an industry. We cannot allow people to make excuses for this behavior for themselves or for others.
Men (and women) in power can and should get what they want.
Our response: Foster a culture of accountability. If someone makes a sexist or sexual remark about someone learn to say, "that's not cool." Although these simple things may not stop sexual assault all together, change begins when we recognize that small seemingly insignificant statements can be attached to the heart of a deeper issue. Recognize what sexual assault is and be an advocate for those that could fall and have fallen victim.
I am sorry that you feel that way.
Our response: The act itself was wrong and the emotional impact is real. Whether or not these men and women experienced long-term emotional trauma or not, these men were accused of making unwanted sexual advances. Do not make victims of sexual assault feel guilty for the emotional trauma they are experiencing. Again, allowing them a safe place to speak out and backing them up when they do, changes the culture around this issue.
It is essential to keep ourselves accountable in the way that we view victims and perpetrators of sexual assault. We cannot continue to make excuses and expect the culture to change. We have to make an effort daily to stand by victims and to let people know that this behavior cannot and will not be tolerated.
About the Writer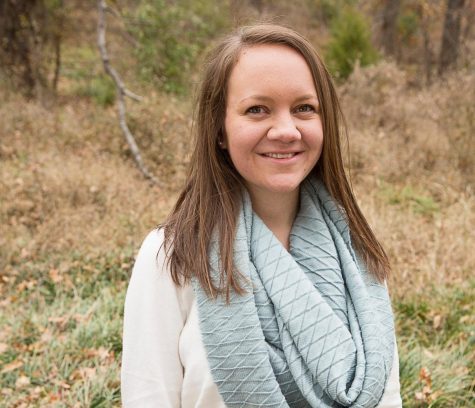 Kourtney Kaufman, Managing Editor
Name: Kourtney Kaufman Favorite Food: Cinnamon Rolls Favorite Book/Magazine: Their Eyes Were Watching God by Zora Neale Hurston Dream Job: College Professor Favorite Sports: Basketball or Hockey Currently Watching: The 100 Music of Choice: Folk/Americana This year Kourtney looks forward to being the managing editor for another year with student publications. She is excited for...