President's Corner: Safety is Top Priority when Winter Weather Strikes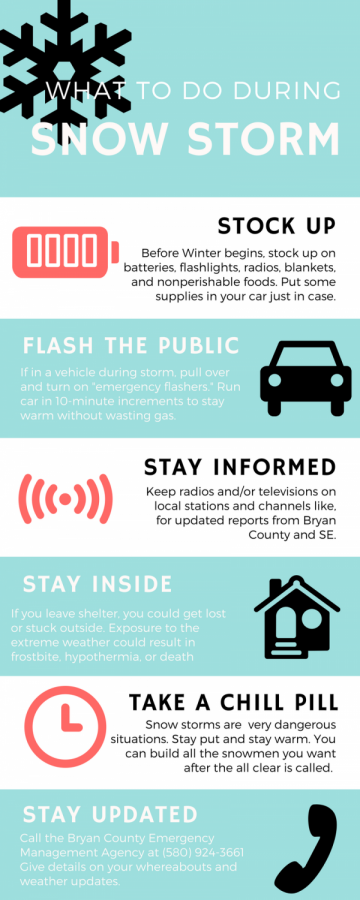 Sean Burrage, President
November 2, 2017
One of the toughest decisions that a school administrator faces during winter is whether or not to cancel classes when potentially dangerous weather hits the area. This is true for the public school superintendent and yes, even the college president.
A lot of factors go into our decision at Southeastern, but the overriding factor is the safety of our students, faculty and staff in their travel to and from the Durant campus. If we err, we want to err on the side of caution. (Our off-campus sites make independent decisions at their locations based on their local conditions and communicate that information).
Making a decision at Southeastern can be complicated, when you consider the fact that we have to analyze the weather conditions and forecast for not only the Durant area, but for areas 60+ miles in each direction to take into account our students and employees who commute to Durant. The streets may be clear in Durant, but icy and slick 15 miles away in any direction. Or vice-versa.
We utilize the expertise of several resources when weighing our decision. Our campus police officers are out driving the local streets – many times in the middle of the night — to determine road conditions. In order to receive additional input, we may also consult such agencies as the Oklahoma Highway Patrol, Oklahoma Department of Transportation, Durant Police Department, Bryan County Sheriff's Office, National Weather Service, Bryan County Office of Emergency Management, the Southeastern Physical Plant, and Durant Public Schools.
Once we make a decision, our goal is to announce the closing no later than 6 a.m. on the day in question. Please note that we only make an announcement if we are closing or opening late; otherwise, we will be open as usual.
In making the announcement, the University utilizes a number of communication tools, including the Southeastern website home page, the official University Facebook page, a recorded telephone message, and local radio and television outlets. And remember that the first three tools – website-facebook-telephone – are the official sources for University information.
We appreciate your patience and understanding of this process.
About the Contributor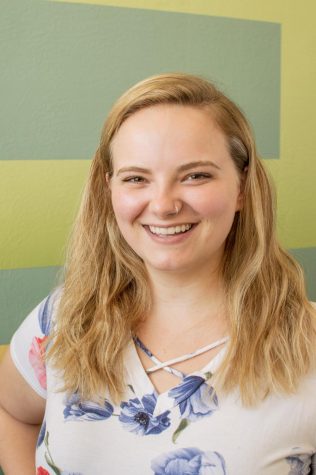 Megan McFarland,

Favorite Food: Chicken Express spicy chicken tenders
Favorite Book/Magazine: The Holisso
Dream Job: Cosmetic graphic design artist
Favorite...