Jenny Delaughter's 'Light, Show the Way' Series at VPAC
Hang on for a minute...we're trying to find some more stories you might like.
The Visual and Performing Arts Center, hosted 'Light, Show the Way' by Jenny Delaughter. This art show will be displayed from Oct. 2 to Oct. 31. The Closing Reception will be October 31 from 3:30p.m to 5:00p.m.
Jenny Delaughter is a South Korean born artist from Dallas, Tx. She found  her love of art when she began to take nighttime at courses. She quickly decided to study painting at college and started entering her pieces into art shows.
"I paint with effort and my hope is to help others create their individual stories by seeing the light," said Delaughter, "Light is the center of life to stray away the darkness."
Delaughter's painting style is abstract; breaking away from traditional painting styles. She strives to explore the relationship of new colors.
"Starting with a blank canvas and patience can be hard, but with effort and creativity, it can be done, "she explained.
About the Contributor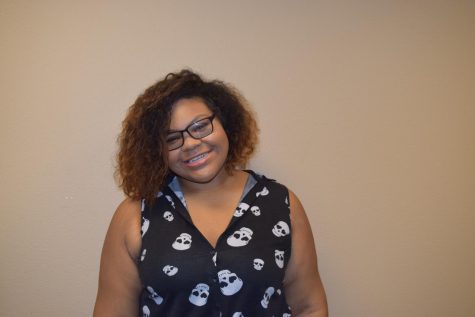 Jerai Billy, Staff Writer
Favorite food: Chicken Alfredo Favorite book/magazine: Man's search for meaning Dream job: Rich people person Favorite movie: P.H.A.T. Girls Currently watching: Nothing… Music of choice: Anything and everything really. Right now, it's Rob Zombie. Jerai is a Communication major (emphasis in Advertising/Public relations) and a minor in journalism who has been a member of the...