Drake White contributes to Southeastern's win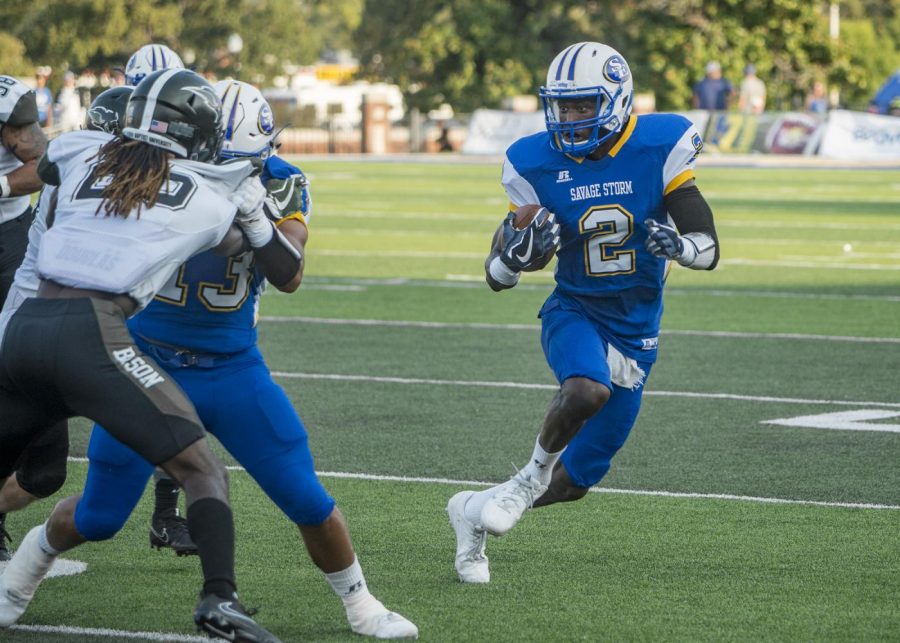 Wyatt Hubbard, Staff Writer
October 11, 2017
The Southeastern football team is currently undefeated with a 4-0 and one of the key contributors to the Savage Storm's offense is wide receiver Drake White. In the home opener against Oklahoma Baptist White had a 100-yard receiving outing, including 117 yards and a touchdown.
White says he expects more of the same in his next home outing.
"…To be honest, I hold myself to a higher standard and my preparation throughout the week has been the same just grind, stay focused and learn the schemes, on the game plan, so I expect myself to play big like I do every week because I hold myself to a higher standard," said White. "I know what the coaches expects of me, I know this program expects of me, I know what this college expects of me and I know what I expect of myself."
Not only is Southeastern's football team 4-0 to start off the season but this team is also accomplished many other feats early in the season.
"Last week was the first time we beat Ouachita in Arkadelphia and on top of that we scored the most points in a team history in the first game of the season," said White.
White started playing football during his senior year of high school. In that one year, he had 1500 receiving yards. He then a graduated and started junior college in California, played Division I ball at Utah and wound up here at Southeastern.
White is currently a junior majoring in business management with a minor in marketing at Southeastern.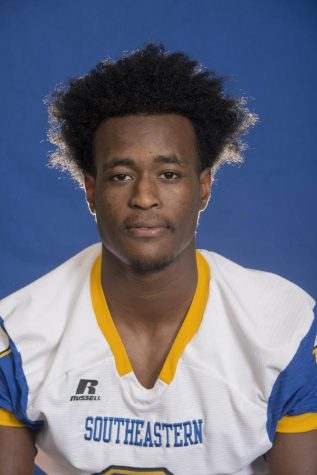 "Ultimately God led me here to Southeastern and it was really my second chance at playing ball again since I left Division I," White said.
White feels like he can be a leader for this team. He's 23 years old and this is his fifth year in college.
"Having experience playing on the higher level, being in Division I ball, going through the struggles of junior college and where I'm from is a big part of who I am," White said
However, White is currently suffering from a minor shoulder injury.
"It just something about to get through, there's people in the world going through a lot worse than me," said White. "I would be a fool to sit here and complain about a small shoulder injury. Plus, I can also use this as a tool to motivate other guys on the team." White said
White does not expect to miss any games with the injury.
Editor's note: The article was corrected to read "wide receiver" instead of "running back."