Graduation Applications due in November
It is nearing the end of the year, and that means one thing; graduation. All college students have to apply for graduation; no matter what degree they are receiving. Southeastern's graduation for the fall semester will be held on December 16, 2017.
Rachel Toews, assistant registrar for Southeastern Oklahoma State University, said the deadline for a graduation applications to be submitted is November 3 at 5 p.m. "The application has to be in our hands by 5 p.m. before we close for the day," Toews said
There are two types of students graduating at Southeastern, graduate and undergraduate. Both applications are available for pick up at the Administration Building. Graduate students can find theirs in the Graduate Office on the third floor, and undergraduates can get theirs at the Registrar's Office on the first floor.
Mary Linder, a government professor at Grayson College –a Southeastern sister school, said it is a mandatory requirement to complete a graduation application.
"Graduation applications are required so the school can check credits and make sure students are eligible to graduate, that they have completed all requirements," Linder said. "It is also imperative for students to let the school know if they are participating in the ceremony, so they know how much graduation material to order."
Alvin Bailey, a librarian at the Grayson College Library, summed it up this way, "It is so the college knows you're finishing; check all the boxes."
Toews, who has worked at Southeastern for 3 years, said that approximately 5 to 10 percent of students do not submit applications for graduation. The percentage of students who do not turn in applications may be low, but Toews said it is the follow up that usually gets missed.
"Students need to submit a letter of clearance from their advisors to complete the graduation application process," Toews said. "The percentage of that not happening is slightly higher."
The percentage of not following up has decreased over the past few years, however. Toews attributes that to social media and information being readily available.
About the Contributors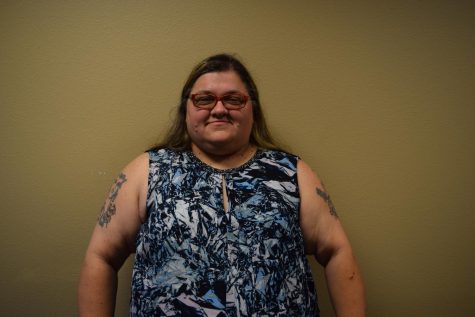 Shalene White, News Editor
Favorite food: Mexican

Favorite book/magazine: Intensity by Dean County

Dream job: Country music singer

Favorite movie: Ever After

Currently...