President's Corner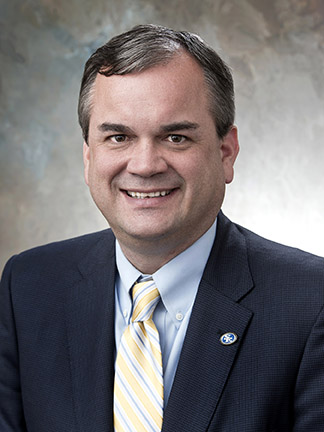 Sean Burrage, President
October 9, 2017
Hang on for a minute...we're trying to find some more stories you might like.
In last month's column, I mentioned the importance of going to class and getting involved on campus.
I hope the idea of attending class is self-explanatory. This month, I would like to expand on the importance of campus involvement.
First of all, to get the most out of college, you need to join a club or organization. This is one way to meet new friends, while learning to work with others outside the classroom setting. In some instances, it's also a great way in which to apply the knowledge you have learned in class.
At Southeastern, we have more than 50 student organizations on campus. Believe me, there is something for everyone, whether it be student government, Greek Life, or perhaps intramurals. Find something you are interested in and jump aboard!
As an undergraduate at the University of Oklahoma in the 1980s, I was involved in a number of activities, including the President's Leadership Class and a fraternity, along with working part-time. This was especially important for a shy kid from Antlers, Oklahoma. The relationships made and the experiences gained during that time were of great value as I later pursued a career in law, public service, and eventually higher education.
Secondly, when you graduate and begin the job interview process, employers will not only evaluate your grades, they will evaluate your work experience and community/campus involvement.
When you apply for a job, you want to distinguish yourself from the other applicants. One way in which to do this is by offering a strong record of campus involvement. To an employer, this demonstrates that you have interpersonal skills, leadership qualities, and value the concept of teamwork, all attributes they are looking for when it comes time to making a hiring decision, no matter what the field.