Peter and the Starcatcher: a trip back to childhood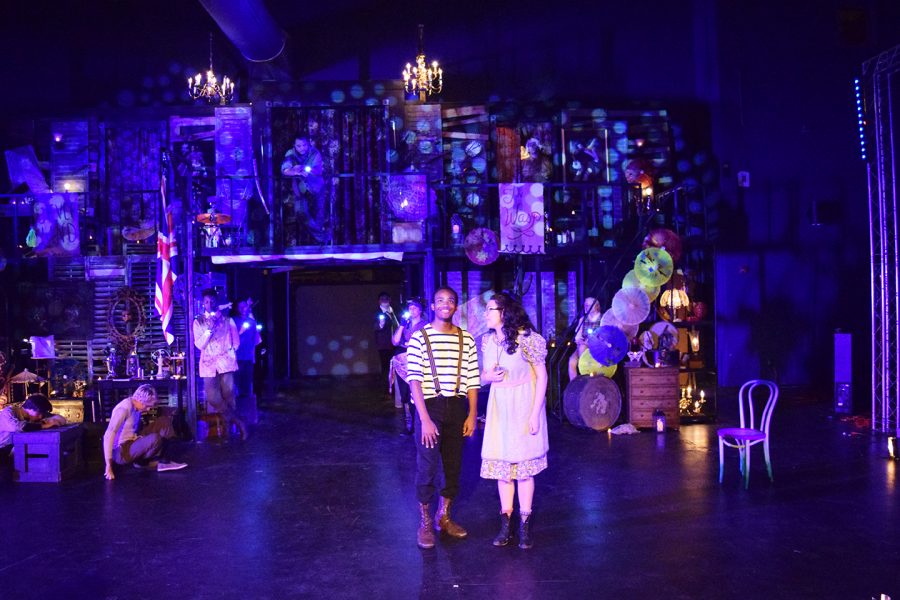 Wednesday, Sept. 27, through Friday, Sept. 29, the Southeastern Theatre Department presented their first fall show on campus: Peter and The Starcatcher. The play was based on Dave Barry and Ridley Pearson's novel, Peter and the Starcatchers, a prequel to the beloved classic by J.M Barrie, Peter Pan.
After being approved, the script went on to become a full-fledged production. Director Dell McLain said, "A lot goes into choosing the line up for a season. The faculty have to take into consideration the budget, the students that will be available, and how each show fits into our overall season."
Information about auditions was posted online and around campus. They were held during the second week of school and the twelve cast spots were filled quickly. "The type of audition varies depending on the type of show it will be," McLain said, "For this specific show, I had students come in and tell me a story like they were telling it to children. I needed to see if they could be animated."
After getting their parts, students were expected to attend daily practices. "We even had a few Saturday and Sunday practices, too," said Lehmann.
The most difficult part of the production process for many of the cast members was maintaining the high energy levels needed to play their storybook characters. Peter was played by senior theatre major, Charles Jackson, who had a harder time keeping up his character than some.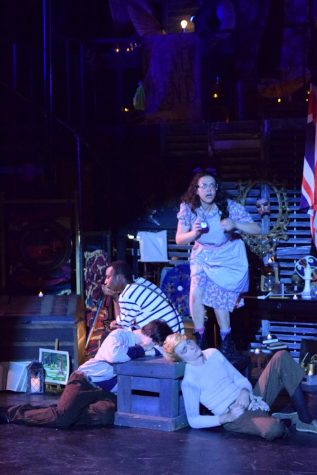 "Normally, I am on the complete opposite side of the energy spectrum. I had to make myself be hyper throughout the entire show, but it's been fun," said Jackson.
From start to finish, the story is fast-paced and child-like. McLain hoped it would be a play that "brought back the child in the adult." Tidbits of modern-day humor were thrown in periodically which kept the audience engaged and in good spirits.
Sarah Lehmann, who played the lead female role of Molly Asher, said, "It turned out exactly as I hoped it would. We have just been rocking and rolling and having a lot of fun with it."
The show all comes together near the end of Act 2, during a showdown between Peter and Black "Stache" played by senior Ashley Faulkner "You finally get some answers and the reasoning behind the Peter Pan story that we all know," said Lehmann. She said making this connection made the show "an incredible experience for the audience and the actors, as well."
About the Contributor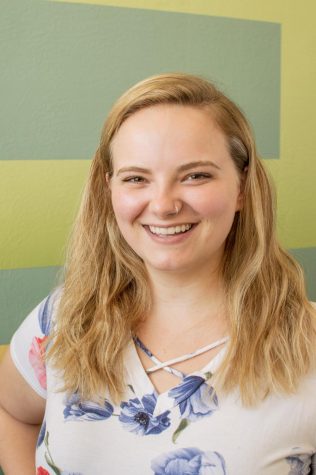 Megan McFarland,

Favorite Food: Chicken Express spicy chicken tenders
Favorite Book/Magazine: The Holisso
Dream Job: Cosmetic graphic design artist
Favorite...