Southeastern saw a large student enrollment increase for fall 2017
Hang on for a minute...we're trying to find some more stories you might like.
In recent years, the number of students enrolling at Southeastern has gone up. According to recent numbers from the Assistant Dean of Records and Registration, Kristie Luke,2017 enrollment rates are up by almost 7 percent.From 3,725 students in fall 2016, there has been an increase of over 200 new students enrolled, pushing the student body to almost 4,000.
Why are so many students coming to Southeastern now? Alan Burton, the Director of University Communications, believes there are several possible explanations. "We are seeing tremendous increases in our graduate school enrollment, thanks in large part to the online programs we now offer in Business, Education and Native American Leadership." Burton and his department have also noticed a significant increase in the number of freshman this year.
Faculty and staff recruitment played a part in the larger number of new students from Bryan County, an "encouraging" change from previous years. Staff members continue to, "work hard to recruit students from all across the region," said Burton, including areas in North Texas.
Student enrollment numbers will be finalized by September 1 and an official report will be sent to the Oklahoma State Regents for Higher Education.
Overall, the university is happy about this spike in students. "We are encouraged and optimistic about additional growth in the future,'' explained Burton.
About the Contributor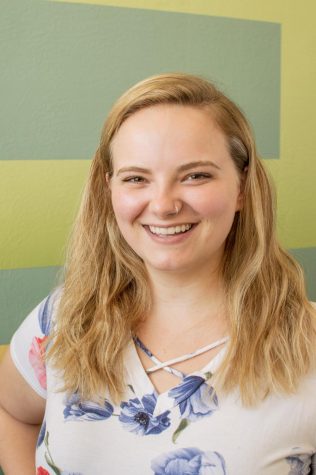 Megan McFarland, Managing Editor

Favorite Food: Chicken Express spicy chicken tenders
Favorite Book/Magazine: The Holisso
Dream Job: Cosmetic graphic design artist
Favorite...