SE football showed promise during a preseason scrimmage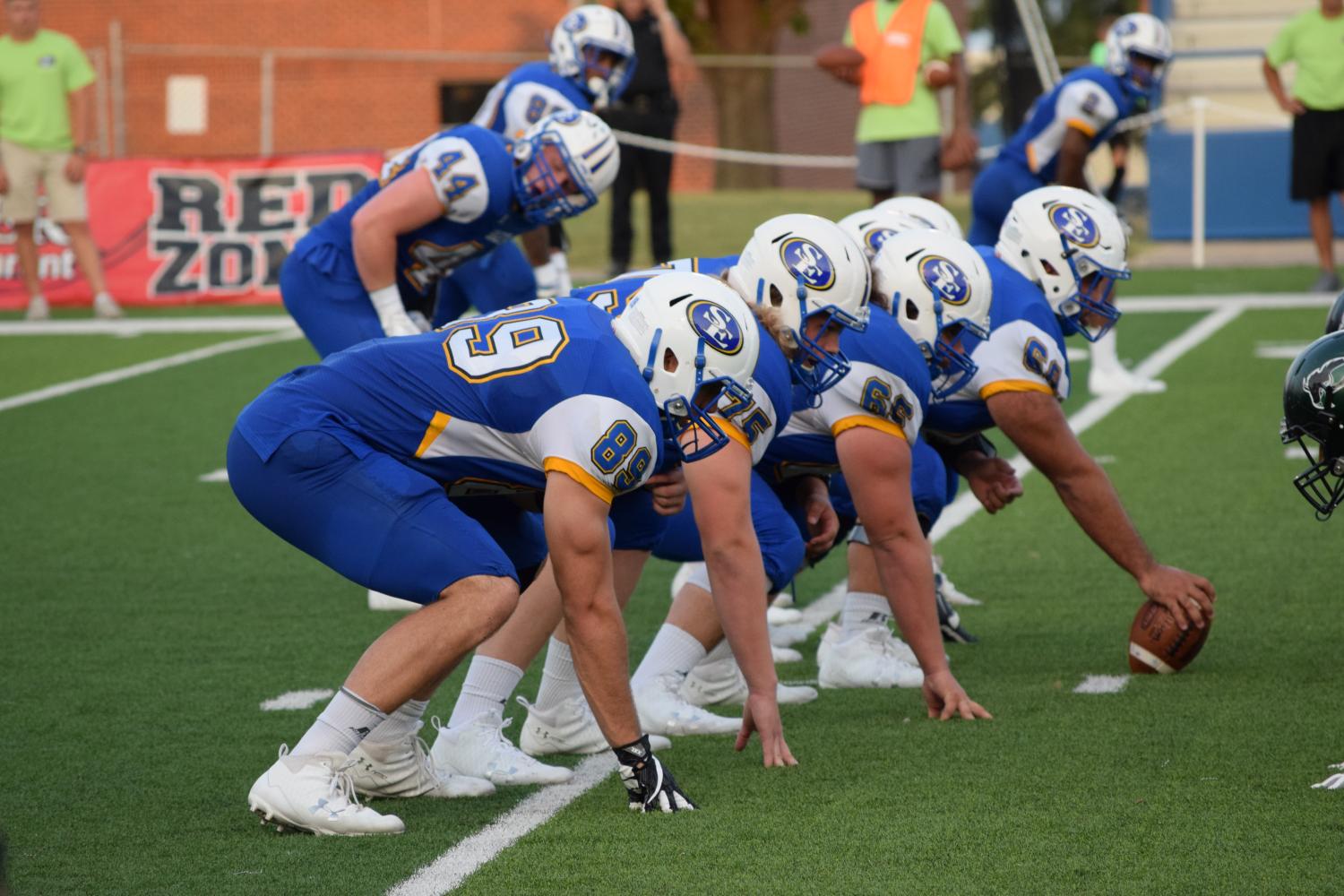 Nate Hodson, Contributing Writer
August 30, 2017
On Thursday, Aug. 24, the Savage Storm football team competed in an offense versus defense football scrimmage.
The scrimmage was hampered because the Storm opens the season on Aug. 31 at Southern Nazarene University. However, there were some thrilling plays on both sides.
Freshman cornerback, Jamie Wheaton, intercepted the offense midway through the scrimmage on a great read on the offensive play. Later in the scrimmage the offense redeemed itself as quarterback, Cole Cantwell threw a pass to Drake White for a 98-yard touchdown reception.
After the scrimmage was over, Cole Cantwell said, "I'm excited about this year. We have solid guys around me who are eager to show they can compete and be successful doing so."
The center of the football team, Geoff Davis, said, "I feel comfortable about all returners and all newcomers are showing promise so we should be real good on offense this year."
Even though the players were not allowed to play 100 percent, the crowd could not help but feel excited for this upcoming season.
Football is back, and it is going to be a great season for Storm fans.