Art, mud and Mardi Gras: Spring Fest 2017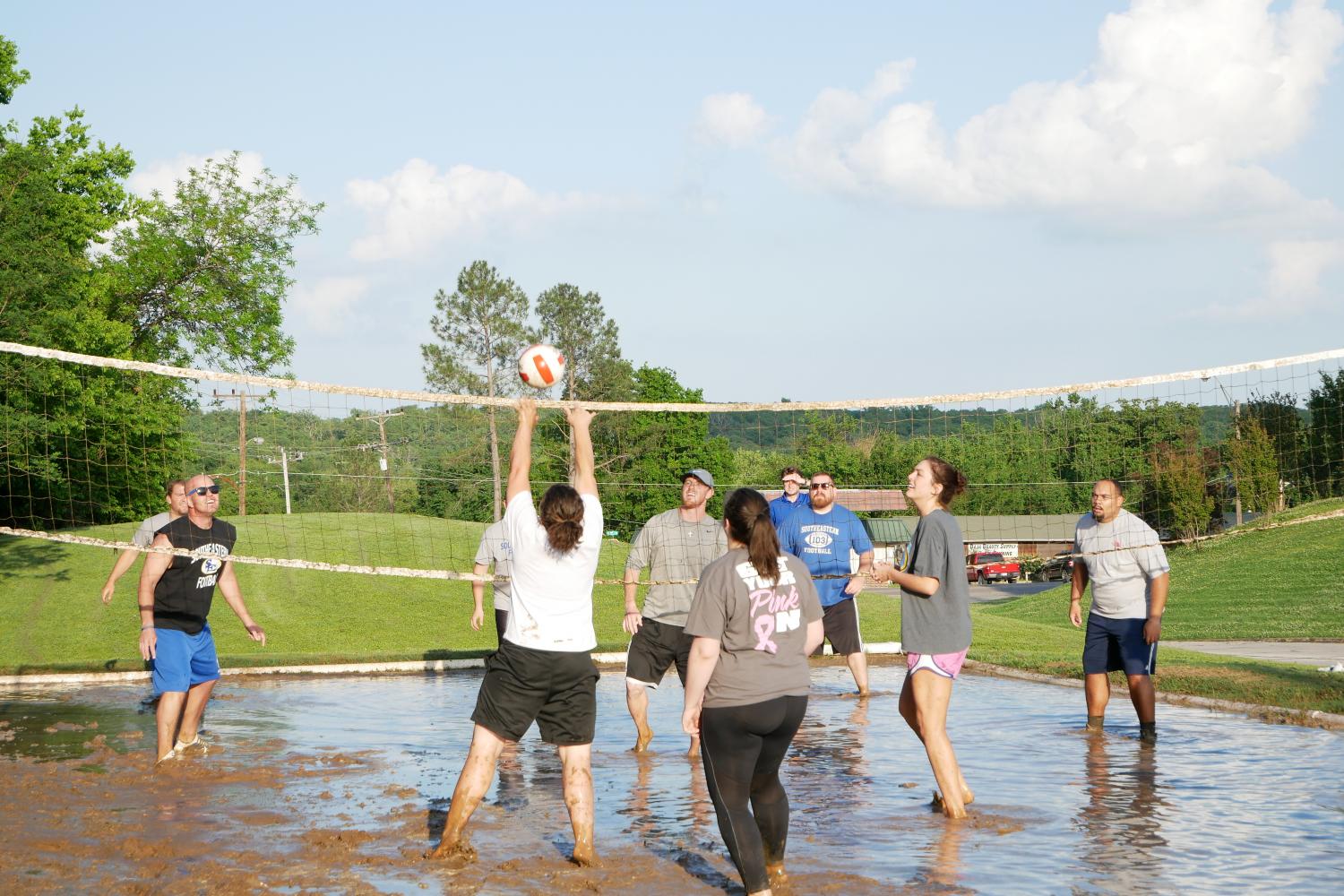 Haley Barnett, Staff Writer
April 28, 2017
Among all of the traditions Southeastern has to offer, one of the most popular is the annual Spring Fest events. Spring Fest is an annual week of events where different organizations come together to compete in various games for points. This year these events took place Tuesday, April 18 to Thursday, April 20.
Every year organizations come together to showcase their best dance moves, vocal skills and sketch ideas for the Talent Show. This year a team by the name of "The Amazing Ramrods" took first place. The Ramrods performed a parody of a typical American Idol audition.
Followed in second place was the Native American Student Association. Who performed a traditional Native American musical piece. SE Cheer took third with one of their dance routines. In the individual category, Austin Gilliam, took first place with his performance of a country classic. Following the Talent show, on Tuesday night Student Life sponsored a Mardi Gras celebration on Paul Laird field.
Wednesday's events included an Art festival Display. Students and Faculty in the art department made chili bowls to sell and raise money. Anyone who purchased a bowl could also help themselves to homemade chili being served in the Visual Arts building. Later Wednesday night was the Festival of Lights and Colors Block party in the Student Union Plaza. Students dressed in their Coachella style ensemble and played glow in the dark arcade style games.
Spring Fest concluded on Thursday with the Mud Volleyball competition and the Music Festival in the "U" out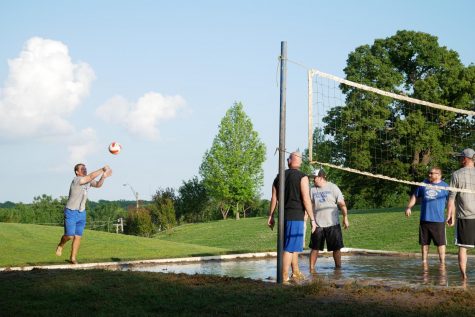 front of the Student Union. During the Music Festival, students and faculty competed in a friendly game of 9-square.