Southeastern volleyball team finishes as GAC tournament runner-up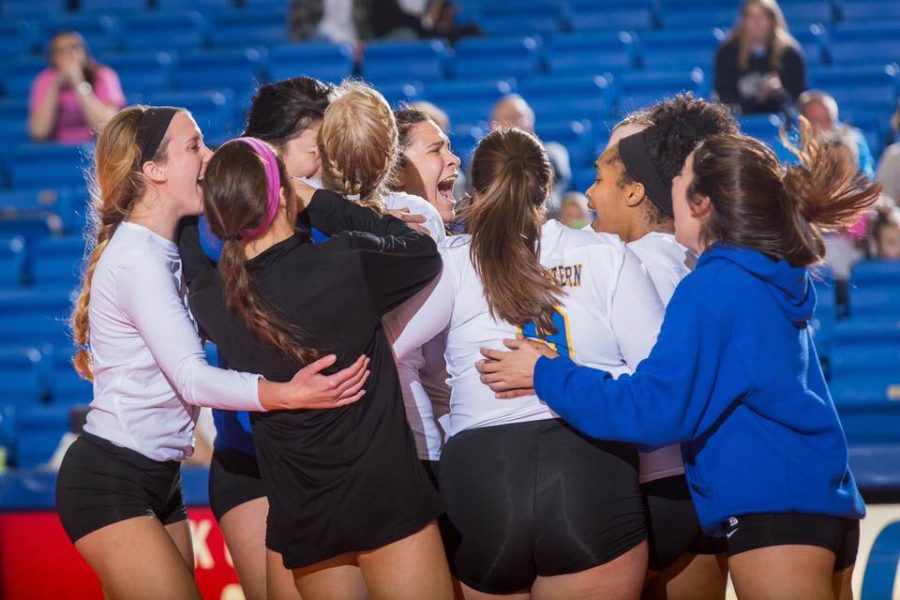 Cameron Schuessler, Contributing Writer
December 1, 2016
The Southeastern Women's Volleyball team had a great run in the Great American Conference tournament, finishing as the runners-up. Southeastern entered the tournament as the eight-seed, and faced number one seed Harding. The Savage Storm lost their regular season matchup by a score of 3-0. However, Southeastern won the first set, before losing the next two sets. Facing a first-round elimination like every other eight-seed has in GAC history, the Savage Storm reeled off the final two sets to pull off the upset. It was the first time an eight-seed won a match in a GAC tournament.
On to the semifinals, Southeastern played five-seed Southwestern Oklahoma State, and it only took the Storm four sets to become the first eight-seed to reach the conference finals. However, Southeastern's run ended there as they dropped the finals to three-seed Southern Nazarene 3-0.
Southeastern's trip to Arkansas started out well when four players won postseason awards.
Sophomore Abby Jameson earned second-team all-conference honors. Freshman Caitlin Cosby made the honorable mention team as well. Junior, Alissa Benson and senior, Brittney Owens also took home recognition as Crafton Tull Distinguished Scholar Athletes.