Savage Storm men's basketball wins home opener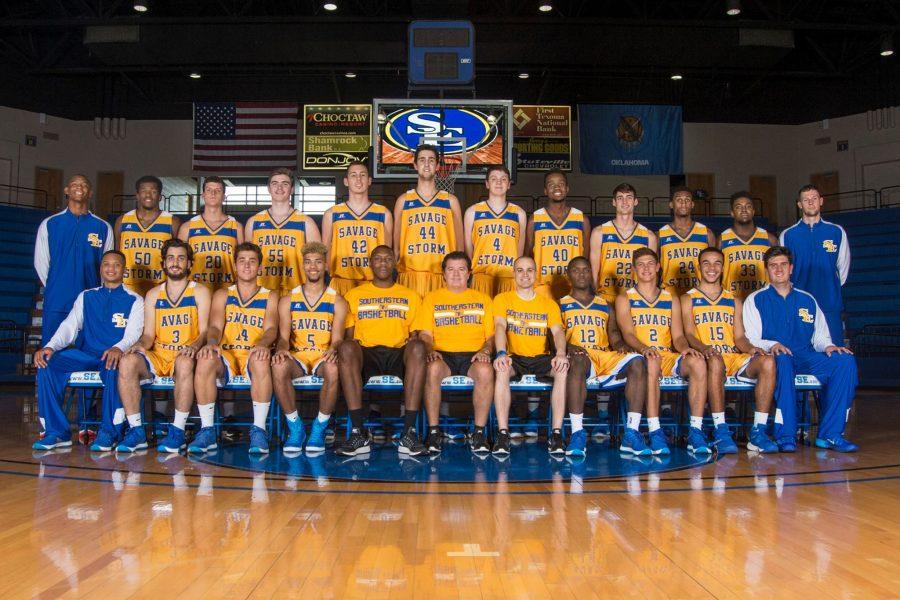 Cameron Schuessler, Contributing Writer
December 1, 2016
The Savage Storm Men's basketball team treated Southeastern fans to a complete domination of Dallas Christian University in the Storm's first home game with a final score of 113-45.
The Storm started fast, winning the tip which led to Anton Cook quickly scoring a three-pointer. The team full court pressed Dallas Christian for much of the game, creating turnovers which led to easy buckets. Tyler Lonzie was also able to use his size and post skills to take advantage of the smaller opponent, seemingly scoring at will. A 22-0 run by Southeastern was ended by a Dallas Christian three-pointer that put the score at 31-9. The Savage Storm would go on another 9-0 run later in the half and went into the midgame break with a 38-point lead.
Southeastern used most of their bench in the second half to increase their already large lead. They went on an early 8-0 run which brought the lead to 66-20. The Savage Storm continued to use the press to create turnovers and they took advantage of their size to build the lead even more. They hit the one hundred mark with over five minutes left in the game. The final score was fashioned as a 113-45 convincing victory.
Southeastern had 62 points in the paint and 35 points off turnovers, which was where the team dominated. Southeastern had five players score in the double digits, led by Nathan Jackson's 20 points. Marti Fonolla led the bench scoring with 10 of his own. Southeastern had four different players with six rebounds as the team won the rebounding battle 59-30. Jett Jobe led the team with eight assists and Kevin Buckingham led the defense with four steals.