Bring back the 90's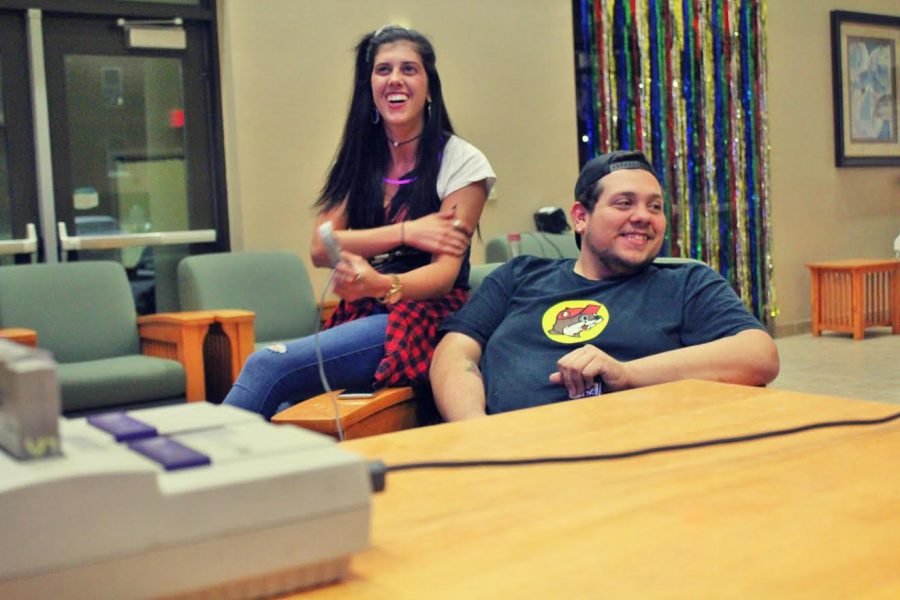 Haley Barnett, Staff Writer
November 14, 2016
Social media and pop culture news has been flooded with throwbacks from the 90's. Fuller House was released on Netflix, That's So Raven is getting a reboot and trendy 90's fashion is making a comeback. Housing and Residence Life(HRL) hosted a 90's Dance Party on Nov. 9 in the Shearer Hall Great room and the turn out was "rad."
The HRL team used this dance party as an opportunity to educate students on safe drinking habits. A table was set up to the side of the dance floor with each person's drink number. This number is based on age and weight. A card with information regarding how many drinks per hour is a safe amount was available.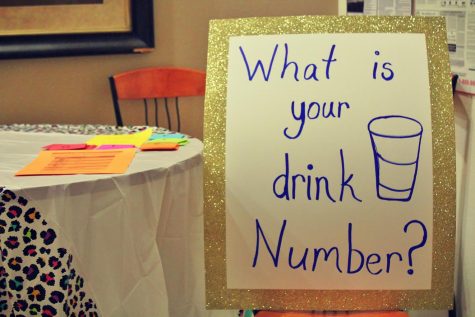 In addition to the drink number station, students could also compete in a Mario Kart competition on an original super Nintendo system while wearing drunk goggles. The goggles are designed to simulate what it is like to be under the influence of alcohol and how vision is impaired.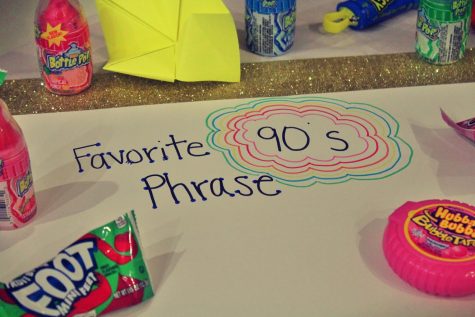 HRL strives to educate residents on Southeastern's campus in new and innovative ways. Lisa Plummer, Assistant Hall Director of Choctaw Tower, said, "We try our best to theme our events around things that residents can relate to."
Over 40 residents attended the event including HRL staff. For more information on upcoming Housing and Residence Life events visit www.se.edu/hrl.