Savage Storm basketball ready to take the court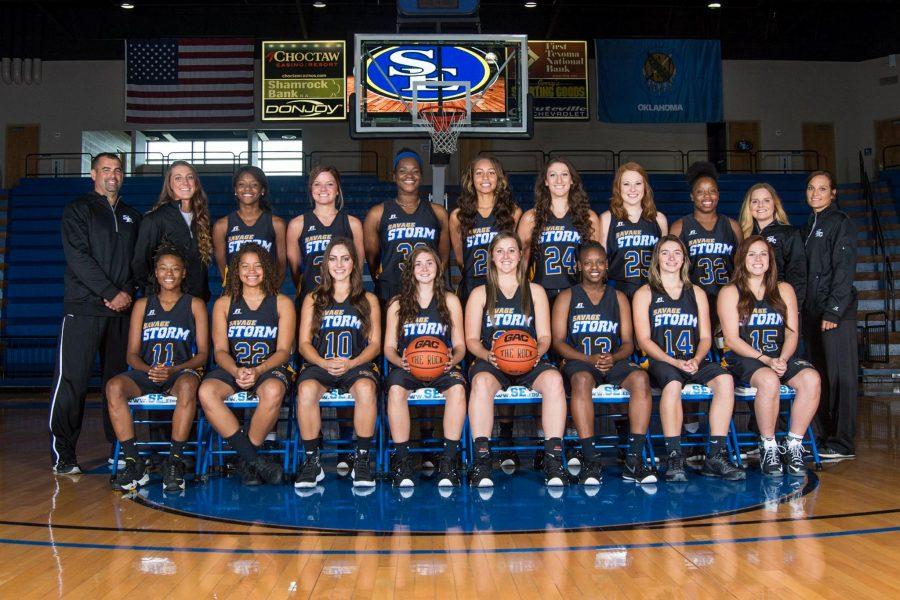 College basketball season is near and that means the Savage Storm men and women's basketball teams will soon take the court. Both teams look to make a run at the Great American Conference championship.
The Savage Storm women return many impact players from last season, including top two scorers Olivia Potter and Rachel Wallace. Wallace also led the team in rebounds, while Emem David was third on the team. Last year the women finished the regular season with a 13-16 record and the sixth seed going into the conference tournament, but fell in the first round. This year they hope to build off of that success and return to the tournament.
David, a returning junior, says that the team looks great and that the new players are eager learners. She is excited for this season and "expects that once we've been completely meshed together we will be great." Last year, David led the team in free throw attempts and this year she will be "focusing on being more efficient" in that area, as well as improving elsewhere.
Potter and Wallace both had historic marks in scoring last year, particularly from three point range. Katie Webb also returns after she had plenty of minutes as a true freshman a year ago. The ladies played an exhibition game in Stillwater on October 30 against Oklahoma State. The first conference matchup is November 17 before hosting Texas A&M Commerce November 27 for their first game in Bloomer Sullivan Arena.
The men's team, coming off an 11-17 record last season, look to get back in the conference tournament after narrowly missing it last year. The team possesses some veteran leadership with a senior trio of Anton Cook, Nathan Jackson and Tyler Lonzie. The three were the team's top three leading rebounders last year, with Lonzie grabbing just over six rebounds a game. Cook returns as the team's leading scorer after finishing in the top ten of scoring in the conference.
As a senior, Cook knows he has a leadership role on the team and would like to "lead the team to the best record in the conference." Cook, along with the other veterans on the team, will be "tasked with bringing the younger and newer guys along," as Southeastern very well could utilize many new faces this season.
The season opened up for the Savage Storm on October 30, as they traveled to El Paso, Texas for an exhibition game. The men's team will start conference play November 17 before hosting Dallas Christian November 21, the first home game of the season.