Fantasy Football 101: Fantasy upside down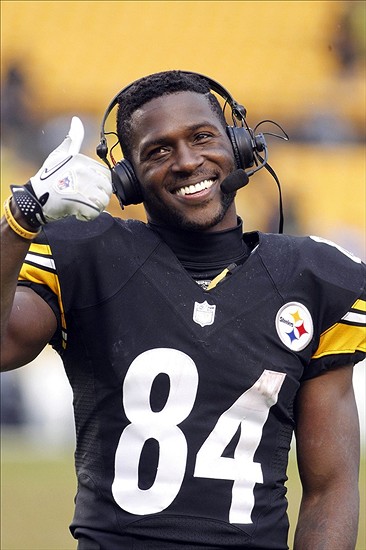 Nate Hodson, Contributing Writer
October 3, 2016
The fantasy football world is out of control. Highly anticipated first and second round picks are simply underperforming or going down with injuries while players with very low expectations are becoming extremely valuable assets.
Adrian Peterson, Todd Gurley, Allen Robinson and Russel Wilson are only a few players not performing the way they should. However, guys like Marvin Jones, Stefon Diggs, Terrel Pryor, Legarette Blount and Cristine Michaels that are performing above expectation.
Right now is arguably the most crucial time of the fantasy season. During this time period you can either setup your team for success, or sit still and let your team go down a road of ruin.
How do you make a great team right now? Working the waiver wire and making trades. These two actions should work together.
First you should look for young and unexpected talent. The first name that comes to mind is Jordan Howard, running back for Chicago, who filled in for the injured Jeremy Langford and performed very well. Other names that come to mind include Terrel Pryor, Kenyan Drake, Adam Humphries, Cole Beasley and several other top waiver wire pickups.
Once you do this, along with filling your bench with proven veterans that are consistent, the trade process should begin. Look for teams that have star players along with a weak team overall.
You then offer trades via the method of the package deal. Offer your trade partner a lesser player at the position of the player you are trading for along with an upgrade at a weak position for their team.
For example, if you are trading for Antonio Brown (Wide Receiver for the Pittsburg Steelers) offer them an upcoming player like Stefon Diggs and then an upgrade at running back like Frank Gore. Sometimes they turn you down flat, however, sometimes they feel forced to take an offer such as this out of necessity.
As you probably notice, this leaves you one player short. This is why the strong bench is necessary via the waiver wire. If your bench is strong, you can simply replace what you traded plus receiving a star fantasy football asset.
Bottom line, never go stagnate. Always be looking for ways to work the statistics in your favor and continue to be active on the waiver wire to resupply your team with fresh talent and trade bait. If you do this, you have a good chance of taking home fantasy football glory.