SE football wins home opener 45-38 against Ouachita Baptist
Cameron Schuessler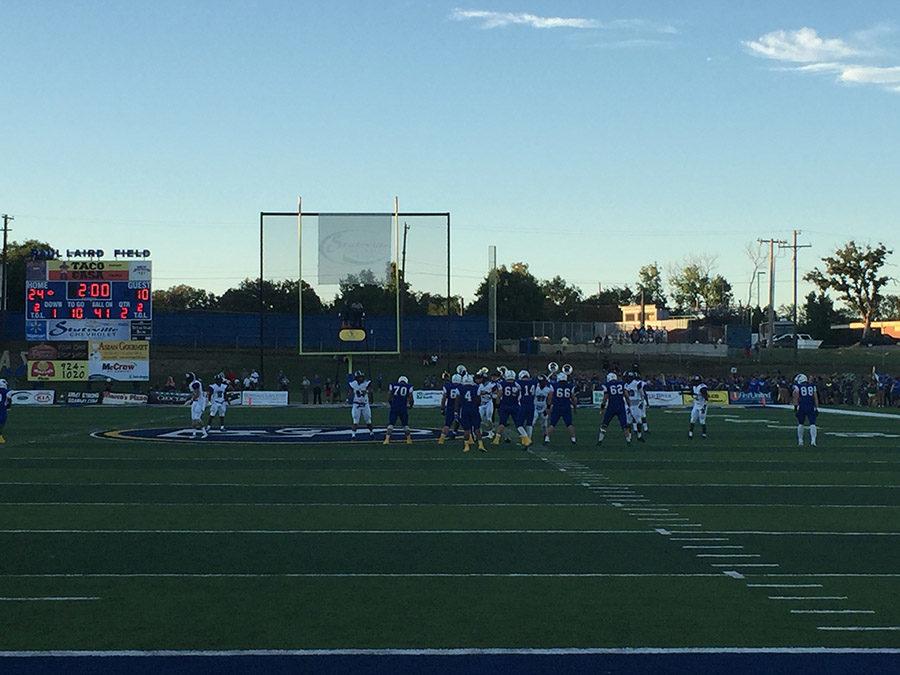 Nate Hodson, Contributing Writer
September 15, 2016
Southeastern had its first home game against Ouachita Baptist on September 10.
The game looked ugly at the start as Ouachita opened its first drive with a touchdown and Southeastern threw a pick on their first drive. The defensive unit put together a nice goal line stand on the next Ouachita possession holding them to a field goal, resulting in a 10-0 lead for Ouachita.
As soon as the second quarter came along, things starting clicking for the gold and blue. Ten seconds into the second quarter, C.B. Cantwell threw a beautiful 60-yard touchdown pass to Kayman Farmer. The next offensive possession ended on another touchdown pass from Cantwell to C.J. Elkins.
After another defensive stop, Cantwell threw a high ball into the endzone and Southeatern's tight end Bryce Steel made a fantastic one-handed grab for a three-yard touchdown. Joel Carlos closed the half with a 22-yard field goal. Southeastern led 24-10 going into halftime.
A minute into the third quarter, Devlon Wortham kept the points coming as he blazed through the Ouachita defense for a 20-yard touchdown run. This capped a 31-10 run for Southeastern. The defense also played incredibly resulting in 4 turnovers during the run.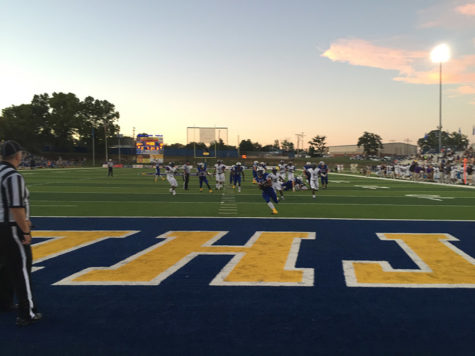 Ouachita did not go down without a fight however. They instantly fired back with a 21-yard touchdown run, making the score 31-17. Southeastern quickly retaliated with a long drive ending in a one-yard touchdown run from Ronnie Green.
The end of the third and most of the fourth quarter was dominated by Ouachita as they scored 14 unanswered points closing the gap to 38-31. However, Cantwell found Kayman Farmer again for a 27-yard score with four minutes left in the game to finally put the game out of reach.
The final score was 45-38 Southeastern. The game was exciting to watch, and Southeastern showed all 3,347 fans in the stands that they are going to be a force to be reckoned with this season.