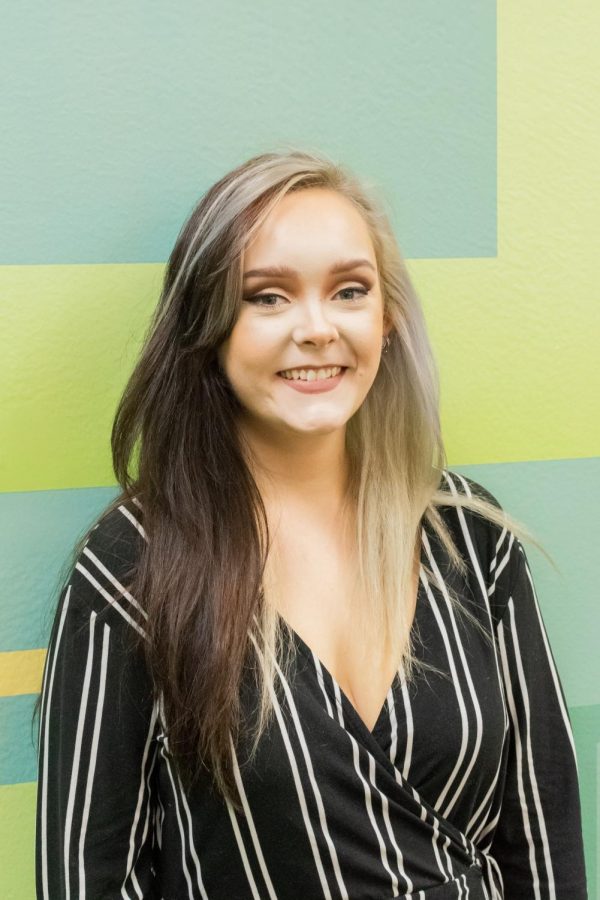 Favorite Food: Avocado with tapatio on it (the BEST hot sauce.)
Favorite book: Wings by Aprilynne Pike. Yes it's about fairies, but her interpretation
of them is sooooo weird. You should check it out!
Favorite music: Punk/Alternative and classical music. Specifically, I love romantic era classical music and German Lieder.
Favorite movie: Sweeny Todd, the movie AND the musical
Dream job: Opera singer
Currently watching: I will always be watching The Office. I don't know why I'm obsessed with it
so, but it's the only show I watch.
Anna Rose Kelly is a Bachelor of Arts Vocal major with a Communications minor who has been a member of the SE Student Publications since 2018. She has served as a staff writer. When not working on The Southeastern, Anna Rose enjoys working on her vocal technique and annoying her cat, Eevee. This year, she looks forward to making her body and mind healthier, graduating from SOSU, and starting a professional acting career. Follow her on Instagram @annarose8080 and Tumblr @PunkPrimadonna.
Anna Rose Kelly, Staff Writer
Nov 15, 2019

Turkey Chase clean-up looking for volunteers

(Story)

Sep 21, 2018

Disney-themed silent auction to raise funds for SE Chorale

(Story)