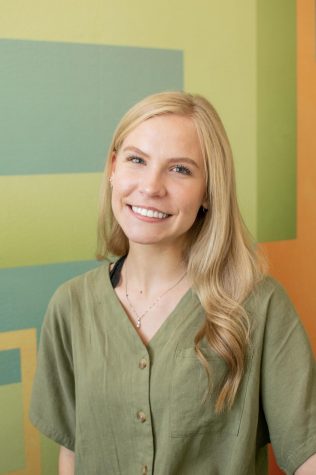 Favorite Food: Pasta and pie - but not pasta pie, that would be weird
Favorite book: Infinite Home by Kathleen Alcott
Favorite music: Panic! at the Disco, Lana Del Rey, Khalid, marching bands, and plenty more.
Favorite movie: The Prisoner of Azkaban - I can quote it word for word
Favorite show: Good Omens and New Girl
Dream job: National Geographic photographer
Emily is a sophomore Communications/Journalism major with a Graphic Design minor who has been a member of the SE Student Publications since Fall 2018. She has served as staff writer, photographer, and now, news editor. When not working on The Southeastern, Emily enjoys reading, spending time with her friends, and talking to her cat. This year, she looks forward to growing her photography business and adding to her professional portfolio. Follow her on Twitter @emareeeee and Instagram @emareeeeee or @emareeesworld!
Emily Dahl, News Editor/Photographer
Apr 28, 2020

Inside peek of an art student's COVID-19 life

(Story)

Apr 15, 2020

The Southeastern staff member gives peek into her COVID-19 life

(Story)

Sep 24, 2019

Historic Durant building finally purchased

(Story/Media)

Sep 04, 2019

What to do when you are new

(Story)

Apr 22, 2019

Alumni Legacy Leaders hosting Cupcake Fun Run on April 30

(Story)

Feb 19, 2019

Momentum builds as Durant competes in SBR

(Media)

Nov 02, 2018

Breast Cancer Awareness

(Media)

Oct 31, 2018

Día de Muertos event Nov. 1

(Story/Media)

Oct 31, 2018

Self defense is self care

(Story/Media)

Oct 22, 2018

Take Back the Night

(Story/Media)

Oct 11, 2018

Love Shouldn't Hurt

(Story/Media)

Oct 11, 2018

Hembrough's Veteran Project

(Story)

Sep 19, 2018

Bubba's Brewhouse hosts 'Band Jams' on Wednesday nights

(Story/Media)

Sep 12, 2018

Wright's gives students a blast from the past

(Story/Media)

Sep 10, 2018

As Bolt celebrates fourth birthday, we dive into his past

(Story/Media)

Aug 27, 2018

New students, new activities, new memories.

(Media)