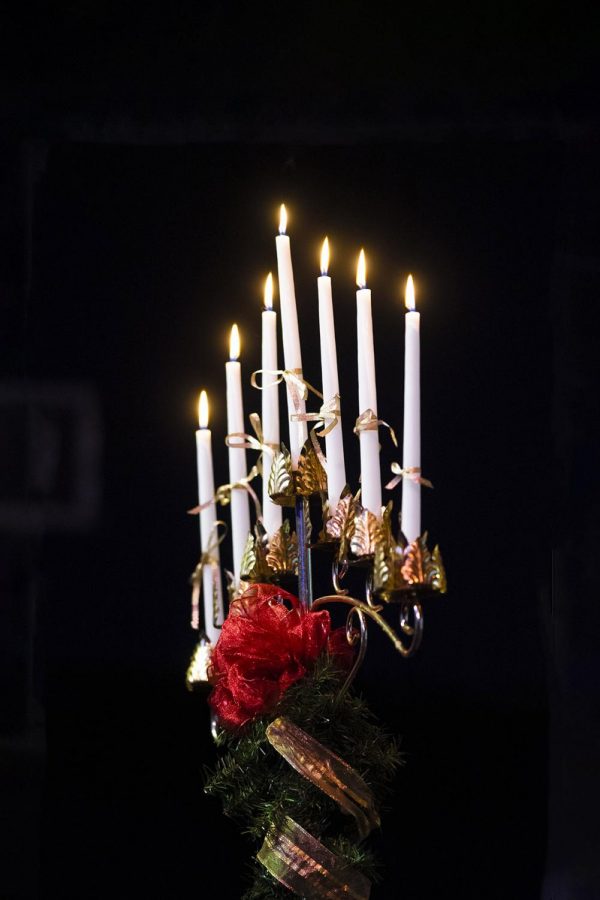 Dan Hoke
DURANT, Okla. – This year marks the centennial for the Candlelighting Ceremony in a collaborative effort of  the Department of Music, Center for Instructional Development and Technology and University Marketing at Southeastern Oklahoma State University.
Due to the impact of the COVID-19 pandemic, the ceremony will be held virtually and released on Monday, Dec. 7, at 7:30 p.m. on the Southeastern website (www.se.edu) and also on the Music at Southeastern Oklahoma State University Facebook page (@musicatsoutheastern).
The Symphonic Chorus, under the direction of Dr. Patrick Antinone, will anchor the university's longest running tradition with classic and holiday choral works that will provide sounds of the season. This virtual event will also include performances by the Southeastern Symphonic Winds, under the direction of Dr. Michael Scheuerman and the Durant High School Varsity Mixed Chorus, under the direction of Aprill Raines.
Also featured in this virtual production will be video clips with a campus and community greeting by Southeastern president, Thomas Newsom, a journey through the history of Candlelighting with Dr. Mike Davis and a celebration of Cardinal Key with Vice President Liz McCraw. And in celebration of the event, Dr. Stacy Weger and Dr. Walter Britt, retired Emeritus Professors in Choral Music, will provide a reflection on their time producing and conducting Candlelighting.