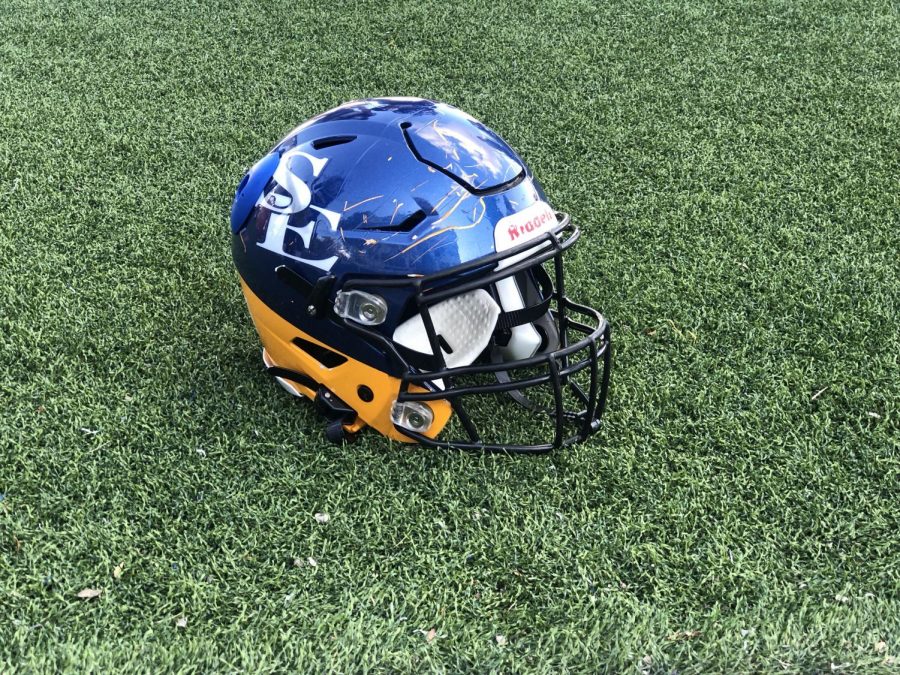 Nynnett Gonzalez
According to former NFL player, Andrew Hawkins, there is a "helmet effect" that impacts football players. The helmet and uniform can cause players to only be associated as a football player on a team, but never as an individual with emotions and feelings. These men are fathers, husbands, business owners and humans.
Pro-basketball player, LeBron James, partnered up with Uninterrupted, a digital sports network, to create the Glass Helmet Project. The Glass Helmet Project is a concept aimed at shining a light on the individuality of football players. The helmet James created is exactly like a football helmet in shape and size, but is completely see through which is meant to showcase the individual wearing it.
With its social media initiative, #TheyWillBeSeen, James hopes to present football players as someone that is not defined by the jersey they wear. These helmets are not designed to be worn while playing but Maverick Carter, CEO of Uninterrupted, said he hopes to one day see these helmets on the field.
Southeastern Football defensive end, Kobe Neal, said the glass helmets are inspiring, "It's important to realize that these athletes can make an impact beyond their field of play." O'Ryan Fisher, nose guard, and Kobie Sheriff, wide receiver, both agreed that they would like to one day like to see these helmets on the field, assuming these helmets will protect players.
For Fisher, it is important to be known as someone other than a football player, "It hurts sometimes because that's all people can think of us as." Fisher hopes that the Glass Helmet Project will remind fans that they have dreams they want to achieve outside of football. As for Coach Erik Johnson, he is all in for an initiative that promotes the game and the individual player, who all have their own unique stories the public can relate to.
Not all of Southeastern Football was as welcoming to the Glass Helmet Project. Coach Stanton Holland likes the enthusiasm James took to make the player more recognizable, but is ultimately a fan of the tradition that comes with wearing a classic helmet.
Offensive lineman, Kyle McCrorey, said the glass helmet was not the future. McCrorey is an advocate for the team and believes football isn't about individuality. Like McCrorey, Coach Todd Throckmorton believes that these helmets take away from the team, "I am about the team and the logos that go on the helmets. I am not for breaking tradition."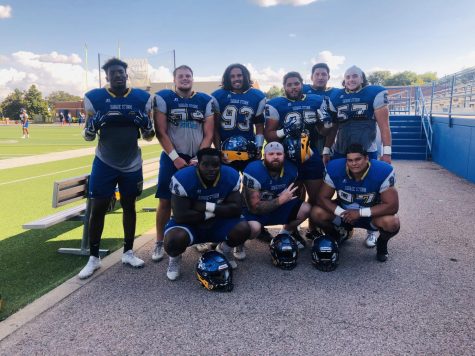 Neither Throckmorton or McCrorey were against promoting individual players, but felt there are better alternatives of doing so. McCrorey added that by the time the padding was added, it would defeat the purpose of a see-through helmet, perspiration would cause the helmet to fog, as well as pose safety concerns.
Holland, Johnson and Throckmorton all said that as coaches their main concern was safety. Johnson voiced concerns of introducing glass helmets. He came from an era before they were paying attention to the severity of concussions. Ultimately, all coaches were in agreement that they valued player safety over vanity.
LeBron James introduced Glass Helmets to promote individuality and has had positive feedback from athletes and nonathletes. Unfortunately for James, some opponents do not feel that this is a step in the right direction, especially when it comes to player safety.