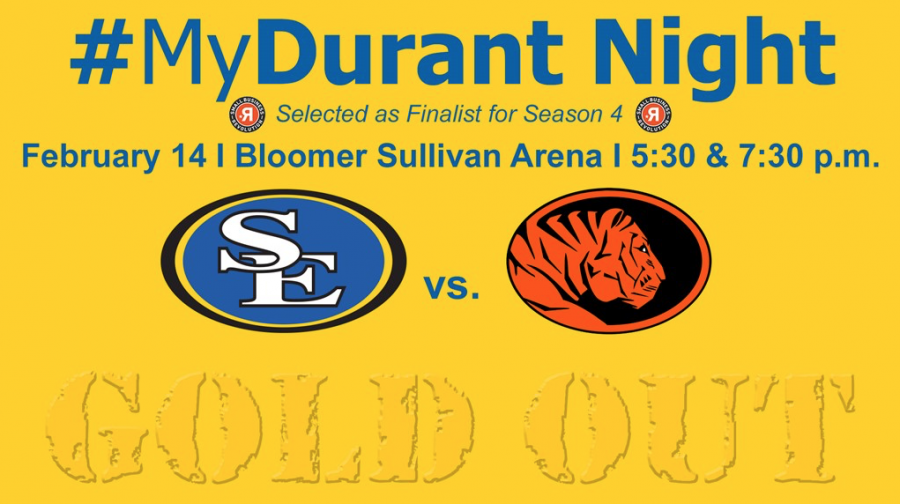 GoSoutheastern.com
On February 14, the Student Athlete Advisory Committee is hosting a Gold Out event to raise money for a worthy cause – childhood cancer.
The Gold Out event is geared to bringing awareness to Childhood Cancer and raising money to help fight it. "Cancer is awful, and no one should ever have to go through it. A child should be able to live a long, healthy life without cancer. This is where we step in," The event organizer, Destiny Riddle said, "We can raise awareness, raise funds, and support the families going through it. We can be a part of the fight and we are choosing to be."
Riddle said the date for the even was a no-brainer. "We chose Valentine's Day because it is the rival basketball game against ECU. This game will draw the biggest crowd and give us an opportunity to reach more people about this cause."
Choosing to attend the event over going to a romantic dinner for Valentine's Day should be a simple choice, Riddle noted. "People should come to this event instead of a nice dinner for a couple of reasons. One, this event is so much more than a basketball game. It's an opportunity for our community to come together and support the fight against childhood cancer."
Riddle noted that the recent #MyDurant success brought the community closer than it ever has been before. She hopes to continue that togetherness and put the energy and support towards fighting childhood cancer. She hopes to save at least one child's life.
Another reason to support this event is because the organization pushes athletes to support fellow athletes. They encourage everyone to support Southeastern teams.
Riddle said the basketball teams have had a good season and would love to see the support of the community at the event.
Riddle said this past year, they have 'made an emphasis on community involvement and fundraising for causes such as Childhood Cancer.' They chose Childhood Cancer because the cause was near and dear to a member of the organization.
To help show support for the cause, the organization is selling Gold Out shirts for ten dollars each, and all proceeds will go to Alex's Lemonade Stand Foundation for Childhood Cancer. The foundation supports Southwestern Presbyterian Hospital in Dallas.
Shirts can be purchased by either contacting a SAAC member or buying one at the game.          Riddle said the SAAC supports the sports teams and hosts fundraisers for causes that affect the community.