House and Senate breakdowns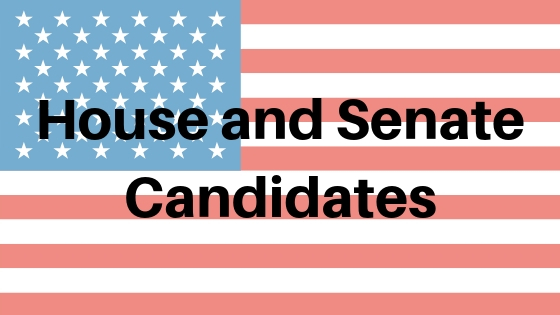 Jacob Morrison, Contributing Writer
November 5, 2018
Another key election to be decided Tuesday is for U.S. House District 2. In this race, incumbent Republican Markwayne Mullin, seeking his fourth term in this office, is challenged by three opponents.
House of Representative Candidates:
Mullin, a businessman and MMA fighter with a 3-0 career record from Westville, favors many fiscally conservative policies such as simplifying the tax code and lessening the government's grip on healthcare by repealing the Affordable Care Act. Additionally, he campaigns heavily from a values perspective, disclosing his pro-life and pro-family platform. As he represents the GOP, much of his record in Congress details his strong alignment with them.
Despite no specifics, he describes himself as a supporter of the military and wishes to defeat foreign threats, especially terrorist groups. For example, in 2014, he voted with the Republican Party 94.5% of the time.
However, the main controversy surrounding Mullin pertains to his rhetoric. Despite his supposed Cherokee heritage, he deemed the trail of tears a "volunteer walk" in recent days and dubbed the notion that the citizens he is representing pay his salary as, "bull crap." Moreover, Mullin challenged Democratic lawyer Michael Avenatti to a wrestling match despite his refusal to participate in any debates during this election cycle.
Representative Mullin's main challenger, Jason Nichols, presents a platform of many issues not addressed by the incumbent. Nichols, a Democrat, makes heavy mention in his platform of investing in and improving our infrastructure, as well as bolstering programs like Medicaid and Medicare.
Similar to Mullin, much of Nichols' platform aligns strongly with the party he is representing. His platform contains many liberal policies, such as passing new environmental regulations to offset the effects of climate change and stronger background checks for gun purchases.
Net neutrality, or the concept of internet providers treating all traffic equally, is also emphasized by Nichols despite overall interest in the issue seemingly declining after being recently repealed.
In addition to the aforementioned candidates, two third-party candidates are also vying for occupation of District 2's U.S. House seat.
Representing the Libertarians is Richard Castaldo, a pastor from Grove. Castaldo presents a very wide platform addressing many issues, as well as many values-oriented ideas such as upholding the Constitution. Touting the campaign slogan "Your Life Matters," his platform includes prevention and removal of regulations in several areas such as education and Native American tribes, cessation of the war on drugs, abolition of the income tax, discontinuation of government sponsored LGBTQ+ discrimination, and non-intervention foreign policy.
Castaldo has not strayed from criticism of his fellow candidates, being very condemning of Mullin's unwillingness to debate, and challenging Nichols to denounce the recent trend of socialism within the Democratic Party.
Castaldo's other third-party counterpart, independent John Foreman, presents a very limited platform with little background information online and details on his website that he seeks to find answers to problems that plague us, such as veterans receiving inefficient healthcare, the current mental health crisis and rampant poverty.
Senate Candidates:
Finally, the election for District 6 state senate consists of two teachers squaring off for the seat held by Republican Josh Brecheen, who opted not to run for re-election after serving two terms in the said office.
Democratic candidate, Arnold Bourne, a retired Durant High School agricultural education teacher is campaigning heavily on his expertise as a teacher, claiming that he will help keep jobs and valuable educators in Oklahoma despite the shortfalls in our educational system, citing that he stayed in Oklahoma to teach throughout his career despite the benefits that Texas offers to teachers such as higher pay.
While they are ordinarily more conservative positions that Republicans often campaign on, Bourne labels himself pro-gun and pro-life, alluding to his membership in the NRA and belief that life starts at conception.
David Bullard, also of Durant, is a current teacher at Denison High School and is Bourne's Republican challenger for state senate in District 6. Bullard, whose platform maintains a large degree of overlap with Bourne's, likewise is heavily pro-life and claims to support gun rights.
Many conservative talking points are also employed in his platform, such as maintaining freedom of religion and limiting government. As Bullard is also a teacher, he supports "keep(ing) learning as a priority in education and in the budget…". Seeing as the momentum from the teacher walkouts earlier this year spurred a large number of teachers to run for office, both candidates in this race coming from teaching backgrounds should serve as no surprise to voters.
Although state and local elections are not as high-profile as elections such as the presidential election and candidates in midterm races may not receive as much attention as figures such as President Trump, these races could have huge implications on you, your community, your school and the fabric of society as a whole.
As our system reserves several powers to the states and localities, the elections taking place Tuesday could have as large of an effect as the presidential election would. Therefore, I urge everybody to stay informed on the candidates running for offices appearing on your ballot as well as the policy measures on it and to take a small portion out of your day to go to the polls and express your opinion Tuesday in the midterm elections.
About the Contributor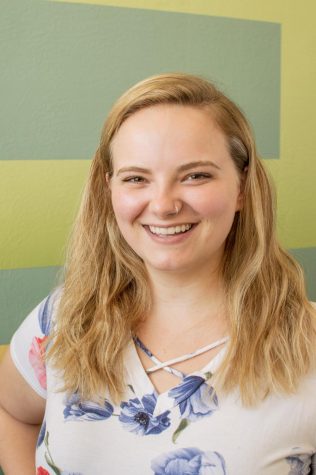 Megan McFarland,

Favorite Food: Chicken Express spicy chicken tenders
Favorite Book/Magazine: The Holisso
Dream Job: Cosmetic graphic design artist
Favorite...