Professor Dell McLain receives 'College Teacher of the Year' Award
McLain receives award after 27 years of teaching and gives credit to students.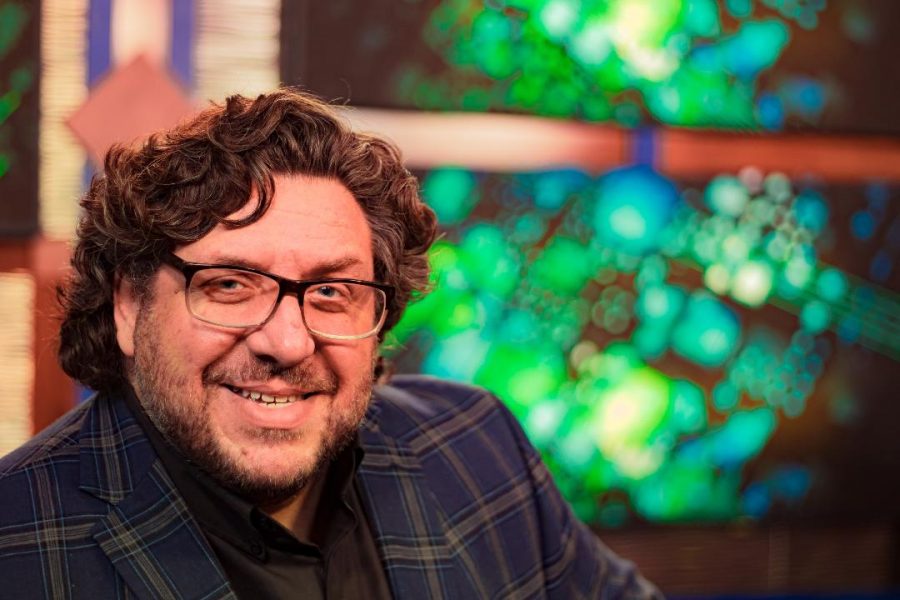 Derek Dophied, Staff Writer
October 5, 2018
The Oklahoma Speech, Communication and Theater Association named director of the theater and broadcasting department professor, Dell McLain, the Ruth Arrington 'College Teacher of the Year' on September 8. Professor McLain said this notion is a huge honor.
Dr. Ruth Arrington, of whom the award is named after, taught speech and theater at many universities in Oklahoma throughout the 1970s and 1980s and founded the Native American Center in Tahlequah, Okla.
The select committee composed of educators from across the state who nominated McLain, also named him as the recipient of the award. They noted that McLain is instrumental in running the Hamlet tour, which takes his students to visit high schools across Oklahoma, Texas, Louisiana and Arkansas each semester.
n addition to bringing the joy of live show to high school students, the Hamlet tour is designed to prepare theater majors and aspiring actors for life as an actor on the road. McLain stated, "Van tours are the bread and butter of young actors out of college." Theater majors are given the opportunity to experience a bus tour first hand. "Ear buds are essential to surviving the months on the road with your fellow actors," McLain joked.
McLain has spent 27 years of his life as a teacher, and has taught at Southeastern for the last 21 years. He says that he values and appreciates SE over the other universities that he has taught at because of the flexibility and willingness to allow him to pursue his endeavors that SE grants him. McLain feels that he can truly express himself.
"It's hard to receive a teaching award and not thank your students enough," McLain stated, "Inspiration between faculty and students is a two-way street, and if I grant any success to aspiring students, it's because I'm inspired by them."