Wright's gives students a blast from the past
Monthly car show and dinner specials!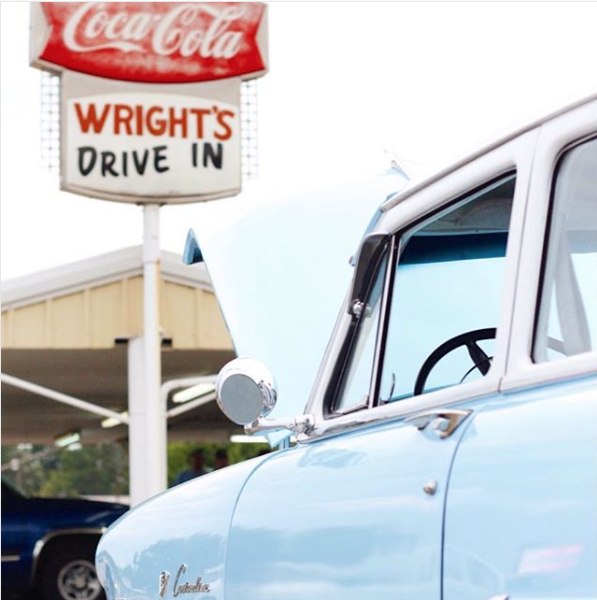 If you're anybody who likes to eat, you probably know about Wright's Drive In. However, did you know that Wright's hosts a classic car show the first Thursday of every month? Rain or shine, the Blast from the Past car club parks their classics at the local drive in for all to see. Thursday, September 6 was no exception.
Lynn Smith, president of Blast from the Past and owner of a baby blue 1952 Ford Customline, said that during his high school years, "This is what we'd do on Saturday nights; line up at the Sonic and see who could make the most noise!"
Club members John Williams and Melvin Horton said their favorite part about Throwback Thursday is the fellowship of getting to share new ideas and old problems with other members. "A lot of people like them rusty like they found them, call it patina," said Williams, standing in front of his 1927 Ford Model T.
Melvin Horton, owner of a 1967 Chevy Camaro Rally Sport said, "When I sit in that car and listen to the engine run, all is right in the world." Horton purchased his first '67 Rally Sport when he was attending Southeastern in 1971. Years later, he bought the same car and has restored it to near factory perfect condition. These car lovers love old metal.
Wright's Drive In owner, Courtney Burnett, bought the restaurant from her parents, who bought it from the Wright family in 1979. Throwback Thursdays started when Smith approached Burnett and asked if the car club could use her parking lot. "We're an old place, having a car club with old cars just fits," stated Burnett.
Wright's now runs a dinner special during each of these 'show and shine' events. Each person involved considers it fun for the whole family. Burnett went on to say, "It fills my heart when we have a restaurant full of people, and a parking lot full of cars." She reports there's usually 40-50 cars every Throwback Thursday.
Smith, members of the club and Burnett all wish to see more involvement from college students. Williams and Horton suggested handing out flyers, Smith pitched the idea of parking the cars at one end of the football field during a game and Burnett has been promoting Wright's on Facebook and Yelp.
"We're getting old," said Williams. The general consensus is that college students will be the ones to carry on this classic tradition, it's just a matter of interest. Stopping in for a dinner special and also getting to see decades worth of history isn't a college kid's typical Thursday  night, but it certainly could be an interesting one.
About the Contributor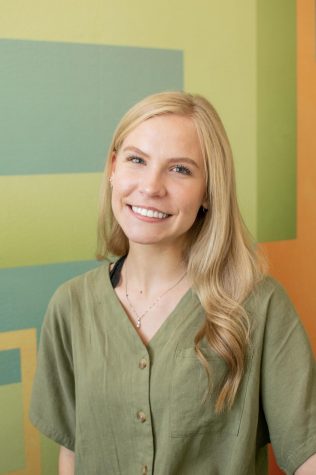 Emily Dahl, News Editor/Photographer
Favorite Food: Pasta and pie - but not pasta pie, that would be weird

Favorite book: Infinite Home by Kathleen Alcott

Favorite music: Panic! at the...