Spring Break in Spain
Honors Program offers 10-day Spain trip for students
Hang on for a minute...we're trying to find some more stories you might like.
The Honors Program is planning another scholastic trip abroad, this time to Spain. Students interested in touring Barcelona, Valencia, Granada, Costa del Sol, Seville and Madrid from March 14- March 24 should contact Morgan Pierce at [email protected]  
The cost of attending is $3,900 for a round trip, or $4,800.00 for anyone over 48. Other expenses include passport and any other fees that may be applied to your baggage at the airport.
Students who attended the informational meeting on August 28, were concerned about the individual's cost of the trip. Pierce stated that there has been mention of hosting a group fundraiser to assist students, but he highly encourages students to start saving now. "You can have your own fundraiser's independently though."
According to Pierce, students can also apply for financial aid and scholarships because it will be identified as a class during the spring semester. "My goal is not to burden you with a lot of academic busy work. The context is to learn about what you'll see and then go out and experience what you've prepared for," Pierce stated about the content of the course.
Brianna Pierce, SGA president, said, "I want to go because I want to see the world and experience it before I leave college. I would highly recommend this to other classmates and friends, and I hope to get my boyfriend who is an alumnus to come with me."
The host organization, Education First College Study Tours, or EFCST, encourages students to attend. They can earn college credit, add diversity to their resume and those who travel abroad for education tend to earn more money in their respective career's.
In the informational meeting, Pierce covered the resourcefulness of the EFCST's. She sated, "They are a very cool organization that takes the stress and anxiety out of planning for the trip. All we would have to do is send them the necessary information, and they would work out the best itinerary for our trip."
To sign up, go to EFCST  , or you can email Morgan Pierce at [email protected]
About the Writer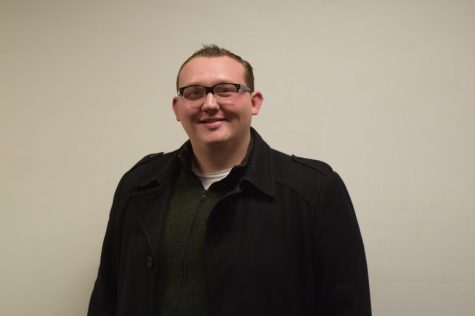 Bryce Thralls, Staff Writer
Favorite food: Fried deer tenderloin

Favorite book/magazine: Fahrenheit 451

Dream job: Pastor, youth pastor, or journalist for a news agency

Favorite...