Safety issues at Southeastern
Hang on for a minute...we're trying to find some more stories you might like.
Southeastern has many programs and assistance for students to use for on campus safety, including GreenDot, various support groups, and Campus Police.
According to the Southeastern website, "The mission of the Southeastern Oklahoma State University Safety Department is to ensure that all student, faculty, and staff at Southeastern are provided a safe place to live, learn and work."
SE does a great job with keeping students, faculty and staff safe. However, the overall campus safety can be improved. There are many students who are not aware of these programs or do not even know the Campus Police phone number, which is located on their homepage along with much more safety information.
A few improvements that would increase campus safety are the addition of more street lights around Schuler loop and having the phone number for Campus Police posted in more areas around campus.
Students also may not know that their safety concerns can be turned into the Student Government Association. They will take action to continue to develop the safety on campus.
The Housing and Residence Life staff does a good job in their program by providing reminders for students to keep their doors locked in order to, "keep your living space secure."
Southeastern is a campus with several opportunities for the surrounding community to stay safe. The university provides policies and information on se.edu about ways to keep students safe and is willing to work with and listen to the SOSU community to ensure safety.
About the Writer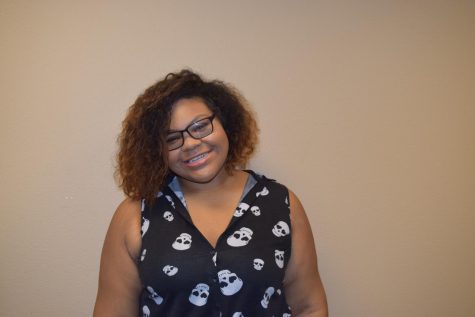 Jerai Billy, Staff Writer
Favorite food: Chicken Alfredo
Favorite book/magazine: Man's search for meaning
Dream job: Rich people person
Favorite movie: P.H.A.T. Girls
Currently watching: Nothing…
Music of choice: Anything and everything really. Right now, it's Rob Zombie.
Jerai is a Communication major (emphasis in Advertising/Public relations) and a minor in journalism who has been a member of the SE Student Publications since Fall 2016. She has served as staff writer. When not working on The Southeastern, Jerai enjoys chilling with her friends and being involved on campus. This year, she looks forward to meeting more people and doing more on campus.