Not your grandfather's flute music
Hang on for a minute...we're trying to find some more stories you might like.
Injunuity performed, at the Southeastern in Montgomery Auditorium on November 7. Injunuity is a Native American flute centric roots group.
Brad Clonch, flutist, said, "We draw all our inspiration from historical documentary pieces of the tribes, stories and traditions."
Injunuity originally started as a duet with Jeff Carpenter, guitarist, and Brad Clonch, flutist. The two musicians played one of their first songs as a duet "By my Side"
The song "Unconquered" was performed in honor of the Chickasaw people. This song is used to describe the Chickasaw people because they are known as the "Spartans of the Southeast" for because they have never of lost a battle or war.
Clonch said, "I was gifted the Native American flute from a Chickasaw Elder, my primary instrument was the piano." Clonch continues, "My first time playing the Native American flute was actually here at Southeastern. The Native American flute is a huge icon, because different tribes have many uses for the flute, such as healing or courting."
Injunuity is now a full band with the addition of Bryan Harrison on drums and Phillip Sullivan on bass guitar.
Injunuity's performance at Montgomery Auditorium included the band, a guest vocalist and tribal dancers.
About the Writer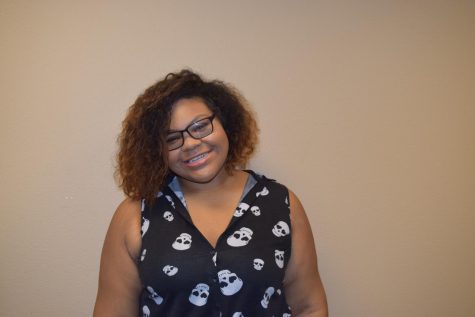 Jerai Billy, Staff Writer
Favorite food: Chicken Alfredo

Favorite book/magazine: Man's search for meaning

Dream job: Rich people person

Favorite movie: P.H.A.T. Girls

Currently...