Rock and roll icon Tom Petty dies.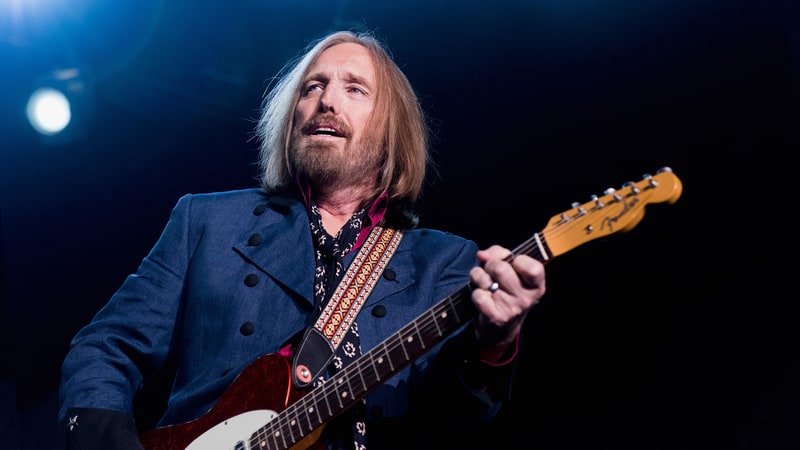 Shalene White, Staff Writer
October 16, 2017
The world lost rock and roll icon, Tom Petty, on October 2. He suffered cardiac arrest, then died later at the hospital.
According to U.S. News, "Petty dropped out of high school when he was 17 and joined Mudcrutch, a band with which he moved to Los Angeles in 1970."
After Mudcrutch broke up, Petty drifted between different bands for five years. After that time, Petty reunited with his former bandmates. Thus, Tom Petty and the Heartbreakers was formed.
Petty has graced the world with his music and lyrics for 40 years.
I have grown up listening to Petty's music; he has been playing most of my life. Even though the arrogance in the song "You got lucky" makes it stick in my head, I would have to say that my favorite song of Petty's is "I won't back down." That song embodies my determination and tenacity. I have been through quite a bit in my life. So, the words of that song motivate me to stand tall and push through.
My husband, Charles White, is an avid fan of Petty. White grew up with the music of the Heartbreakers, just like I did. He said he admires Petty's stability. "One thing I've always enjoyed about Tom Petty is he was consistent in his music. He didn't change the way he played to please the music world or try to fit in; he wasn't a sell-out."
My cousin, Lisa Rougeau said the news of his death shook her. "I was shocked to hear of his passing, I didn't realize he was in his 60s." Rougeau said the love for Petty is more of nostalgia. Her favorite aunt, who passed away in 2005, bought Rougeau a Tom Petty and the Heartbreakers album every year for Christmas. Rougeau's favorite album was "Heartbreakers" and her favorite song was "The Waiting."
A friend of mine named Johnathen Mayfield said he was also raised on Petty's music. Mayfield's favorite two songs are "Won't back down" and "Mary Jane's Last Dance."
The death of Petty affected Mayfield in a different way. "I used to listen to Tom Petty's music with my parents. Hearing about his passing signified the end of an era, it kind of took away a piece of my childhood. It is definitely a piece of music history that will be missed."
All we can do now is enjoy the legacy Petty left behind, close our eyes, open our arms wide and go free fallin'.