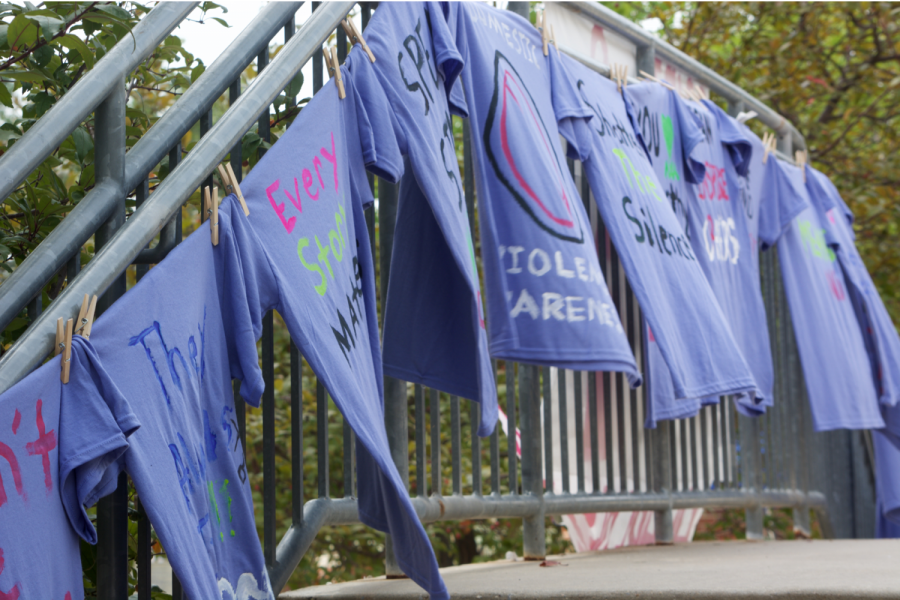 Colton Tollett
Southeastern is helping bring awareness to domestic violence. The Student Union is hosting the first ever Clothesline Project on the campus.
Student activities coordinator, Mitchell Emberson said Journalism instructor, Tascha Bond, had seen the Clothesline Project before and wanted to get it started at Southeastern. "Tascha brought the idea to Debra Fulencheck, the campus Clinical Counselor, and myself because she had previously done the project with a high school. So, the three of us continued to meet, brainstorm, and pull the project together."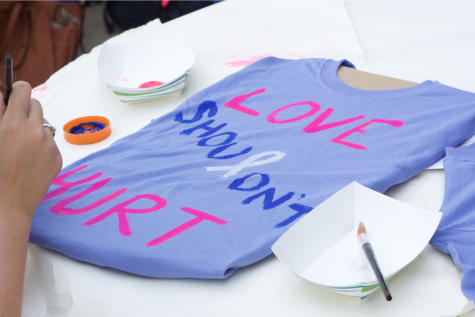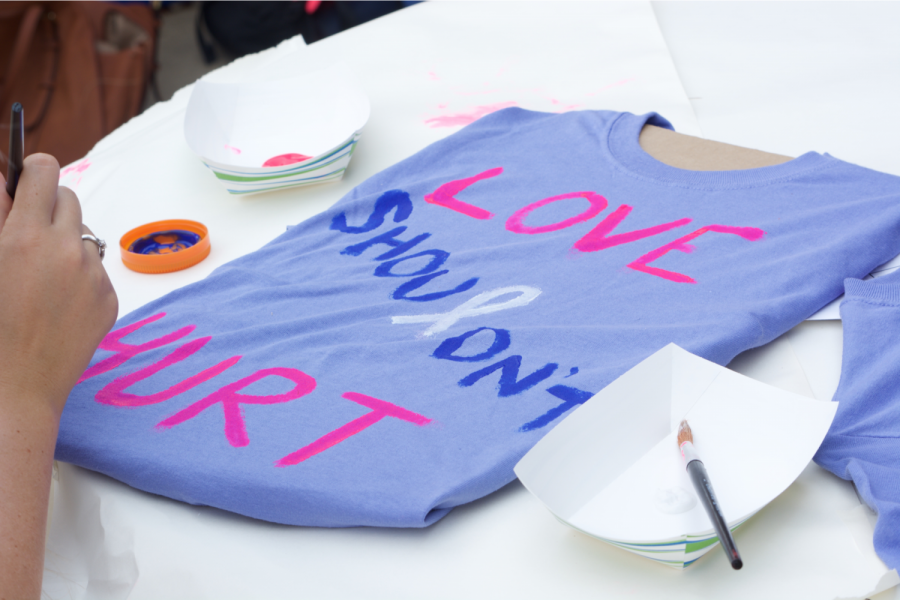 Once Bond brought the idea to Fulencheck and Emberson, the group met with different organizations in the evenings. Bond educated all the attendees about domestic violence and the project.
Emberson said all supplies needed to decorate the shirts were provided by the Office of Student Life and people began painting the shirts last week. The painted shirts are all purple, because the color of the domestic violence ribbon is the same.
The shirts were put on display on Thursday, September 28, and will be displayed all across campus. The event is to help begin Domestic Violence Awareness Month.
Emberson said the display is also slotted to kick off the Domestic Violence March and Vigil that is planned for Monday, October 2. The march is scheduled to begin at 5 p.m., and will leave from Paul Laird Field and march to Market Square.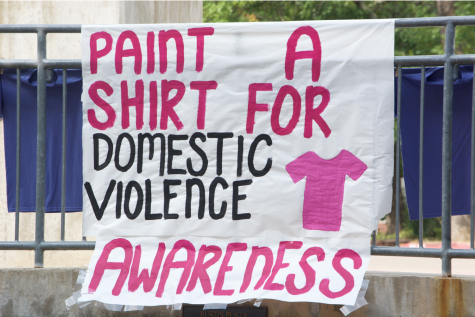 The Clothesline Project website stated that "Clothesline Projects all over the world remind people of the real meaning of violence statistics that are often ignored. It originated in Hyannis, Massachusetts in 1990 when a member of the Cape Cod's Women's Defense Agenda learned that during the same time 58,000 soldiers were killed in the Vietnam War, 51,000 U.S. women were killed by the men who claimed to love them."
Emberson said he believes the project brought a new awareness to domestic violence. "I really feel that bringing the Clothesline Project to our campus this year has been a great reminder to students that Domestic Violence happens everywhere. Students get so blinded by all fliers that we post day to day, so to bring a new visual aspect to campus has gotten a lot of student interest and feedback."