Joy Culbreath, Mark Hughes, and Charles McCall, Sr., named Distinguished Alumni for 2017
DURANT, Okla. – Southeastern Oklahoma State University will recognize three Distinguished Alumni in conjunction with the Homecoming 2017 celebration.
Events will be held October 5-6-7.
The Distinguished Awards Banquet is scheduled for Friday, October 6, at 5:30 p.m. in the Visual and Performing Arts Center. The banquet will recognize this
year's recipients of the Distinguished Alumni, Distinguished Former Faculty and Benefactor awards.
This year's recipients of the Distinguished Alumni award are Joy Culbreath, Mark Hughes, and Charles McCall, Sr.
Joy Culbreath is a name synonymous with education in the state of Oklahoma.
After 27 years working in TRIO programs and teaching in the Business Department, Culbreath retired from Southeastern Oklahoma State University.
Thus began her career with The Choctaw Nation of Oklahoma, which continues to this day, where she is Director of Education Special Projects. Culbreath also serves as chairman of Jones Academy Foundation, which supports a legacy school founded by the Choctaw Nation in 1891.
Before taking on her current position, Culbreath retired as Executive Director of Education for the Nation.
In 1993, she started building an adult education program as the department's only employee. Under her guidance, the Education Department blossomed, as she oversaw 14 programs, including TRIO, Early Childhood, Adult and Scholarship programs. Today, those programs provide funding to thousands of young Choctaws.
In 1997, Culbreath began building a language program from scratch. No teaching materials were available and coursework and reference materials had to be developed for classroom use. Today, Choctaw Language is state-certified and taught in public schools and college campuses for credit.
Culbreath has served on numerous committees and boards, including the Chahta Foundation, Jones Academy Foundation and the Alumni Board and John Massey Business Board at Southeastern Oklahoma State University.
She received her Bachelor's in Business Education and Elementary Education (1975) and Master's degrees in Behavioral Studies (Certified Professional Counselor) and Administration (1977) from Southeastern.
In 2002, Culbreath was recognized by the Oklahoma State Board of Regents as the first recipient of the "Champion for Student Success'' award. In 2011, she was named to the prestigious Oklahoma Women's Hall of Fame.
Culbreath's three daughters, Stacy Shepherd, Paula Harp and Richelle Acker are also Southeastern graduates.
Shepherd earned her bachelor's and master's degrees and is Executive Officer of Member Services at The Choctaw Nation of Oklahoma. Harp also received her bachelor's and master's and is Senior Director-Education Department for the Choctaws. In addition, she is a Southeastern Alumni Association Board member. Acker completed her bachelor's degree and is Associate Department Director of Admissions at Vanderbilt Law School.
Culbreath's most recent projects have involved publishing a manuscript by a local historian and a traditional Choctaw children's book.    She currently serves on the board for the March of Dimes,  Kiamichi Technology Center, and Gov. Fallin's Oklahoma Partnership for School Readiness.
Mark Hughes is a retired college electronics instructor widely recognized as an authority on Civil War cemeteries.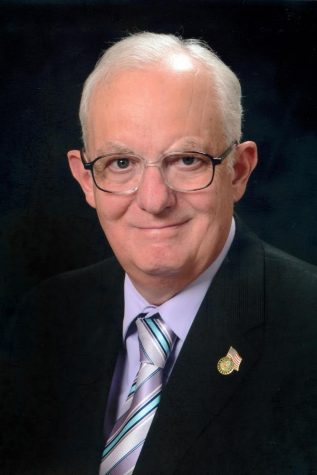 He is the only author to publish books on both Union and Confederate cemeteries. His books include, "Bivouac of the Dead," "The Unpublished Roll of Honor" and two volumes of "Confederate Cemeteries."
Hughes' latest book, "The New Civil War Handbook: Facts and Photos for Readers of All Ages," has been called a long-overdue update of a classic. He also wrote the "Introduction" and "Place Index" to the Roll of Honor series. "Confederate Soldiers in the American Civil War: Facts and Photos for Readers of All Ages" will be published in the fall of 2017.
In addition, he has written articles on a variety of subjects for a number of magazines.
In 1985, Hughes earned his Bachelor of Science in Electronic Technology from Southeastern. He received a Master of Technology from Southeastern the following year. While in Durant, he was an engineer for the campus radio station and involved with the Baptist Student Union.
He has done graduate work in Industrial Education at Clemson University and graduate work in history at Southeastern.
Hughes was named Faculty Advisor of the Year – Society of Manufacturing Engineers at Southwestern Oklahoma State University in 1988 and nominated for Cleveland (North Carolina) Community College Excellence in Teaching Award five times.
In addition, Hughes taught at Orangeburg-Calhoun (South Carolina) Technical College, and Southeastern (adjunct in 1984-85).
Hughes, his wife Patty, and their daughter Anna Grace reside on the family farm in the Dixon Community near Kings Mountain, North Carolina.
Charles McCall, Sr., is the owner of AmeriState Bank, an Oklahoma Banking corporation, and the AtokaState Bancorporation.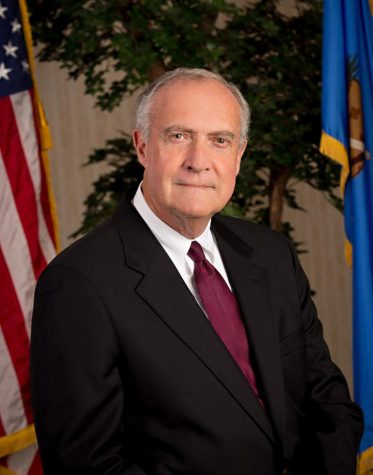 After graduating from Southeastern Oklahoma State University in 1967,  he began his career in banking and recently celebrated his 50th year of service to the Bank.
McCall served many years as the bank's President, Chief Executive Officer, and Board Chairman.
He is past president of the Atoka Chamber of Commerce, Atoka Rotary Club and Atoka Lions Club. Active in civic affairs, he served 16 years on the Atoka City Council and was the first chairman of the Atoka City Industrial Development Authority.
McCall is a 1962 graduate of Atoka High School, where he was a three-sport athlete and delegate to Boys State.
He earned his bachelor's degree in Business Administration from Southeastern, and was a member of Lambda Psi Omega men's fraternity. Following graduation, McCall served in the Oklahoma National Guard from 1967 to 1973.
He is currently active as a member of the Southeastern Oklahoma State University Alumni Board of Directors.
McCall and his late wife, Barbara Ann Clure, have two sons, Charles, Oklahoma Speaker of the House and CEO and Board Chairman of AmeriState Bank, and Clay McCall, AmeriState Bank president.
His hobbies include flying, antique cars and watching his six grandsons participate in school activities.
For a complete schedule of homecoming events, visit http://www.se.edu/alumni/homecoming-2017/schedule-of-events/