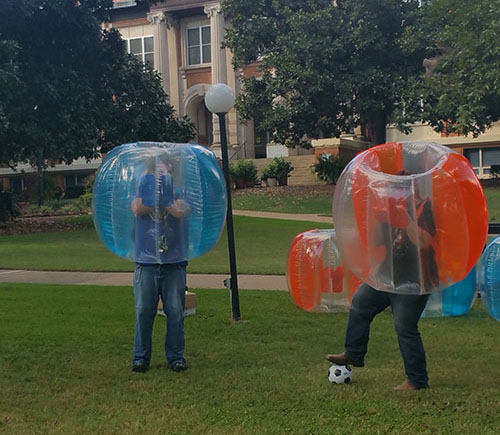 J.D. Anteau
Student Life held a Bubble Soccer game on Oct. 12 at 4 p.m. on the front lawn of the Morrison building. Admission was free and the event was open to all students. Bubble soccer is similar to traditional soccer. Each team has to kick the soccer ball into their opponent's goal but bubble soccer has an interesting twist. Each player participating in bubble soccer also has to put a very large inflatable bubble over half of their body.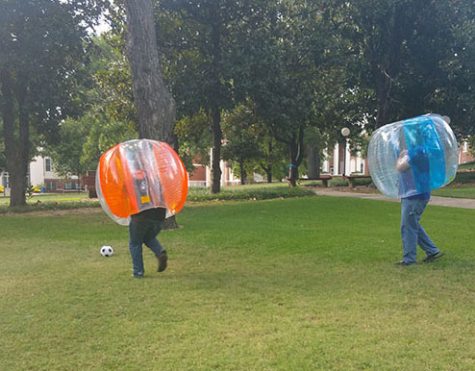 When a participant went to kick the ball they were more likely to collide with another player. Players harmlessly fell over in their bubble until they got back up. Some players had an alternative tactic. Some participants decided to run into other players because they knew there was less risk for injury considering they were inside a bubble.
Alex Ray and Taylor Williams were two representatives from the Student Life department who helped put the event on. Ray and Williams supervised each bubble to insure they were inflated properly. Ray and Williams also put the bubbles on the players to ensure the most safety. Student Life hosts many events to bring the campus and the community together. Be on the lookout for Student Life events that are held on campus all throughout this school year.