Fantasy Football 101: Breakouts and letdowns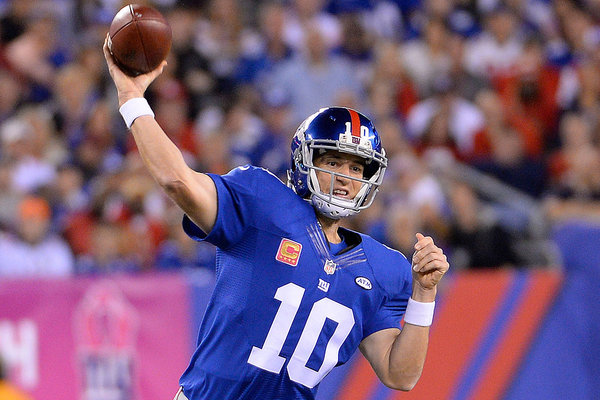 Cameron Schuessler, Contributing Writer
September 16, 2016
Hang on for a minute...we're trying to find some more stories you might like.
Week 1 recap
Breakout Players – Here is listed the top players that performed well above their expectations.
Jameis Winston tossed four touchdowns in route to a 25-point win for the Bucs versus the Falcons.
DeAngelo Williams ran for 140 plus yards and two touchdowns to total 28 points for the Steelers against the Redskins on Monday night.
Spencer Ware totaled 199 yards and added a touchdown for 25 points in a comeback victory for the Chiefs over the Chargers.
Theo Riddick combined for over 100 yards and two touchdowns in the Lions' narrow defeat of the Colts.
Brandin Cooks had 100 plus yards, including a 98-yard touchdown catch for 27 points in a Saints' shootout loss with the Raiders.
Will Fuller totaled 100 plus yards and a touchdown for 16 points in a Texan victory over the Bears.
Jordan Matthews reeled in seven catches for 100 plus yards and a touchdown for 17 points in an Eagles beat down of the Browns.
Letdown Players – Here is listed the players that performed well below their expectations.
Russell Wilson only had one touchdown pass with two turnovers for a measly 11 points in a narrow Seahawks defeat of the Dolphins.
Devonta Freeman could only muster 40 total yards for four points in the Falcons' loss to the Bucs.
Adrian Peterson barely got 31 yards on plenty of rushes for three points in a Vikings' defeat of the Titans.
Todd Gurley had 47 rushing yards for four points in a humiliating Rams loss to the 49ers on Monday night.
Dez Bryant had only one catch for eight yards and zero points for the Cowboys in a one-point loss to the Giants.
Odell Beckham Jr. only had 73 yards for the Giants in the victory over the Cowboys, much less than his fantasy owners were wanting.
Top Scorers – Listed here are the highest scoring players at each position.
Quarterback – Andrew Luck had 385 yards and four touchdowns for 35 points in the Colts loss to the Lions.
Running back – DeAngelo Williams had 150 plus total yards and two touchdowns for 28 points in the Steelers domination of the Redskins.
Wide receiver – Brandin Cooks had a monster game including that 98-yard touchdown for 27 points in the Saints one-point loss to the Raiders.
Tight end – Jack Doyle (Surprise!) grabbed three receptions, two for touchdowns to lead all tight ends with 15 points in the Colts' disappointing loss to the Lions.
Defense/Special teams – The Vikings defense had two defensive touchdowns to lead the team to victory over the Titans.
Kicker – Dan Bailey provided most of the scoring for the Cowboys with 17 fantasy points in the loss to the Giants.
Week 2 preview
Potential Breakouts – Lower profile players that might be able to outperform the expectations.
Willie Snead of the Saints looks poised to succeed again in a potential shootout with the Giants.
Eli Rogers always has the possibility of racking up yards and a touchdown with Big Ben as his quarterback.
Sterling Shepard could get plenty of points against a bad Saints secondary as the Giants look to keep scoring pace with the Saints.
Michael Crabtree could find plenty of open space for the Raiders against the Falcons, who appear to enjoy giving up points.
Eli Manning will have to play well for the Giants to score points with the Saints.
Thomas Rawls should be able to run all over the porous Rams defense.
Joe Flacco could have his own way against the Browns, who make everyone look good.
Danny Woodhead could have a larger offensive role with the loss of Keenan Allen.
Potential Letdowns – Players who might let down their owners by underperforming.
Matt Jones might not do anything better this week against the Titans defense that shut down Adrian Peterson last week.
Doug Martin could find running rather difficult against a strong Cardinals defense.
Todd Gurley doesn't have a great rebound matchup against a talented Seahawks front.
Carson Palmer has not looked very good overall during his last few starts, going back to the playoffs last year.
Travis Benjamin will probably not live up to his owners unrealistic expectations this week.
Dez Bryant better get on the same page as rookie quarterback Dak Prescott soon for the sake of his fantasy owners.
Doug Baldwin, and any Seahawks receivers, will be much less valuable if Russell Wilson happens to miss.