SE Football kicks off with an offense vs. defense scrimmage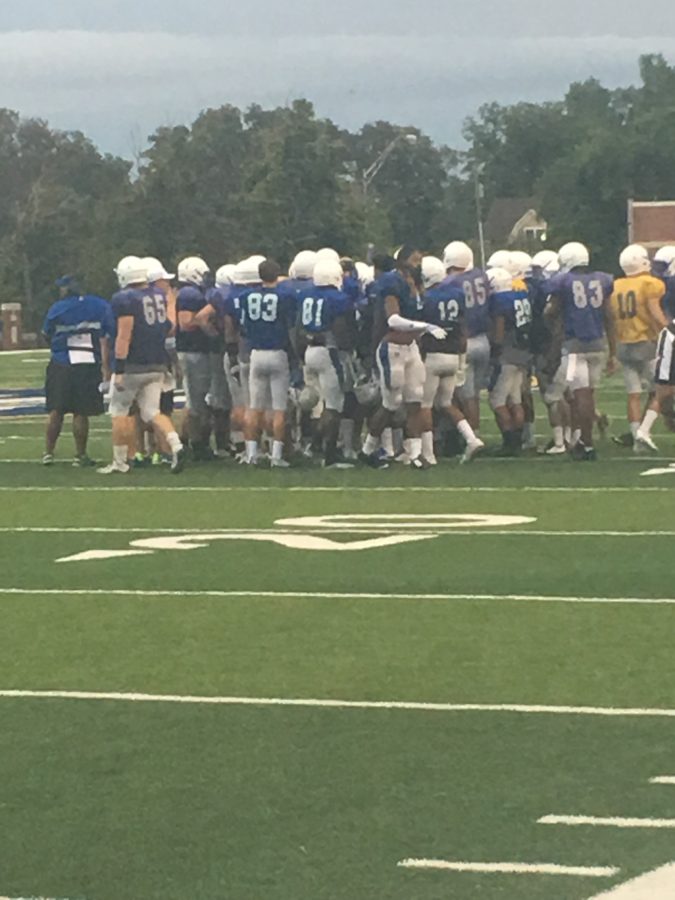 Nate Hodson, Contributing Writer
August 26, 2016
Southeastern football started off the year on Thursday night with an offense versus defense scrimmage on Thursday, August 18.
After a three and out by the defense, the scrimmage got off to a quick start featuring a 60-yard touchdown run by Devlon Wortham. Shortly after however, Garza from the defense came away with an impressive interception.
Other impressive plays followed the action as well, including a spectacular one handed grab by Jaylen Sims, an impressive touchdown drag at the back of the endzone executed by freshmen quarterback Hester and freshman receiver Ronces and a beautiful touchdown run by Kenneth Burks later on in the scrimmage.
The game was neck and neck through the third quarter. The defense found a way to pull it out resulting in a 40-25 win for Southeastern's defensive unit.
While scrimmages do not count for anything in record book, they count in the heart of the fans.
The football team had a good representation from students supporting their team during welcome week, to parents supporting their kids, along with fans that came from work to support their home team.
The collisions, the noise, the coaches, the headsets and the popcorn mean one thing. It is football season again, and for Southeastern fans, it is going be a great one.